WICA Ice Cream Social 2010
The Water Island Civic Association held a fabulous event on Thursday, March 25, 2010, an "Ice Cream Social" for the entire community. Everyone came out and enjoyed some delicious ice cream and got to sit around and talk with friends and meet new friends.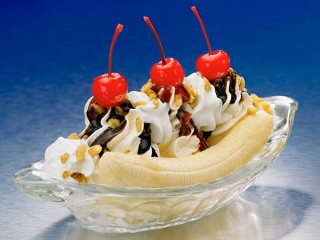 There was Single scoops, Double scoops, Sundaes with ALL kinds of Toppings, delicious Banana Splits and Apple Pie A la Mode!
The "Order Takers" took Orders, The "Cashiers" collected the money, the "Runners" ran the Orders to the prep area, the "Scoopers" scooped, the Runners delivered the treasures, and everyone had a fun, fantastic time! (as can be seen in the pictures below) Click on a picture to enlarge.