2012 WICA News
CLICK HERE FOR 2010 WICA NEWS... CLICK HERE FOR 2011 WICA NEWS...
CLICK HERE FOR 2012 WICA NEWS... CLICK HERE FOR 2013 WICA NEWS...
Water Island Christmas Mary Dunakey Style!
Posted December 23, 2012 If anyone can get you in the Christmas spirit on Water Island it has to be Mary "Mrs. Claus" Dunakey!
She has outdone herself with the fantastic light show she is putting on this year. This years' show has 7 songs (for now) more after New years eve. Every song takes about 6-7 hours of labor sequencing the lights to the music. Total hours spent sequencing = 49 Hours (Remember this figure. There will be a quiz)
There are over 15,000 LED lights on 19 controllers,140+ extension cords!!
The build time was at least 12, 10 hour days = 120 Hours for a TOTAL LABOR OF 189 HOURS!!!
Mary added a few things from last year… all that work and you just never know for sure if it will work…but for all Water Islanders, it is pure magic! THANK YOU MARY!!!
This year's schedule;
7:30 nightly with the following exceptions;
Christmas Eve, 7:30 and 9:00
Christmas night 9;00 only
New Year's Eve 8:30 only
MERRY CHRISTMAS WATER ISLAND From Mary Dunakey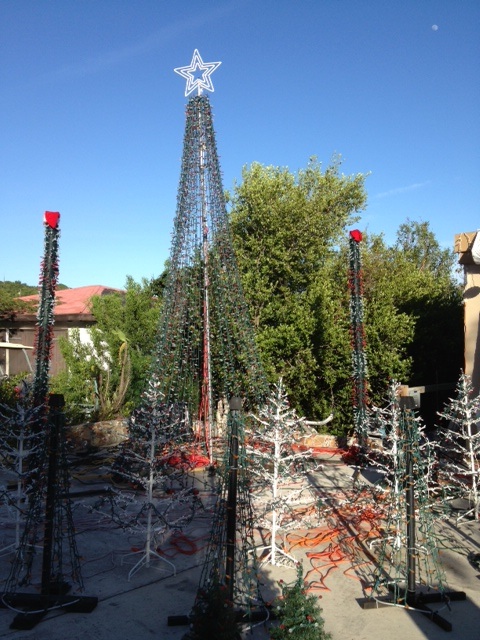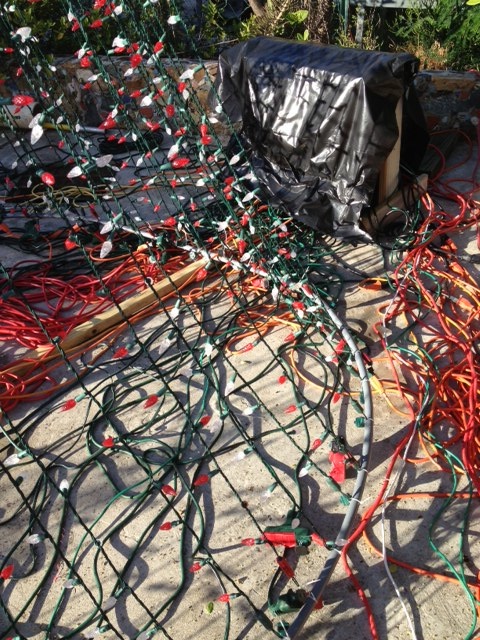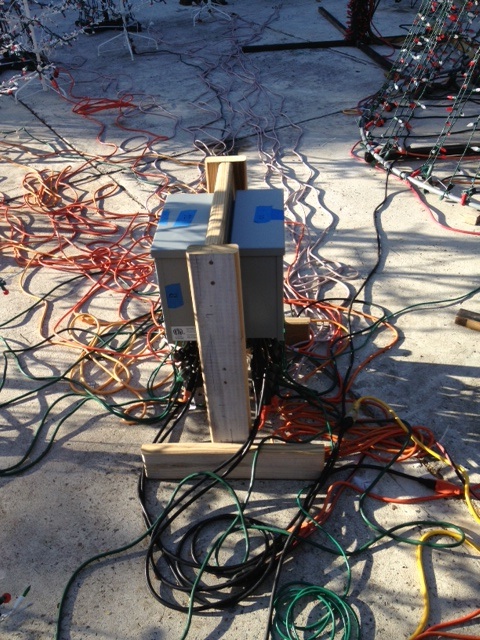 Making Water island Beautiful!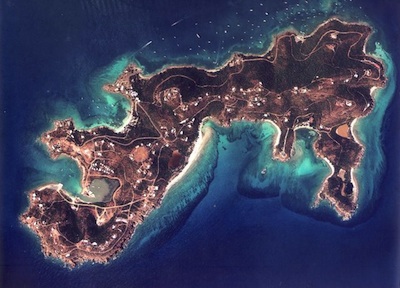 Posted December 22, 2012 See those derelict boats and debris along the dump road? Look real close. See 'em? NO, you don't see them anymore!!
Thanks to the Water Island Civic Association, Sea Tow, Billy Shea, and the Roadside crew, all that mess is gone!
The mess and debris by the Deep Water Dock is also "outta here!"
We treated the Roadside crew to lunch for such a job well done and to wish them a very Merry Christmas!
Thank you to everyone involved in helping to make Water Island a more beautiful place to live!
Ho! Ho! Ho!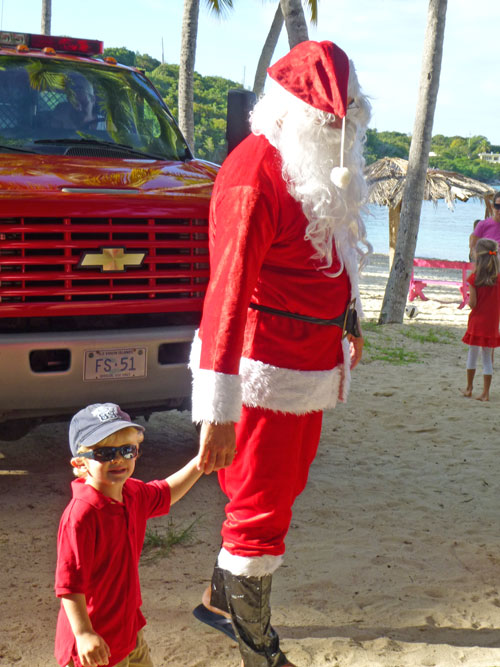 Posted December 16, 2012 Santa Claus made his annual appearance on Honeymoon Beach for all of the good little boys & girls of Water Island this morning.
Santa made sure he brought plenty of gifts from the North Pole, via the Water Island Civic Association Community Outreach Program, headed by Barbara Archibald.
Barbara did a tremendous job! (we are sure with a lot of help from her little elf, Tom Archibald)
Heidi and crew served up a scrumptious breakfast that everyone enjoyed.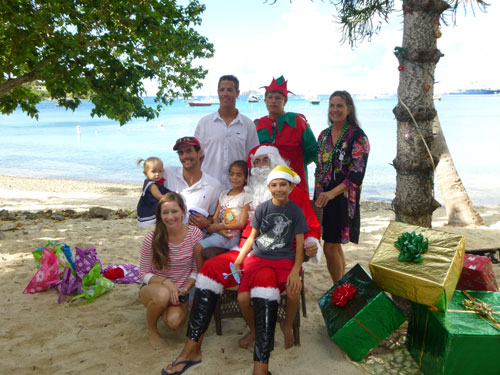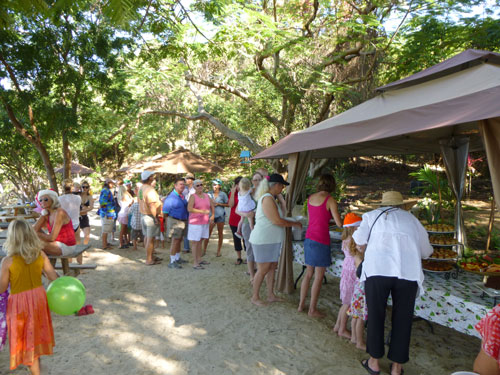 It Was THIS Big!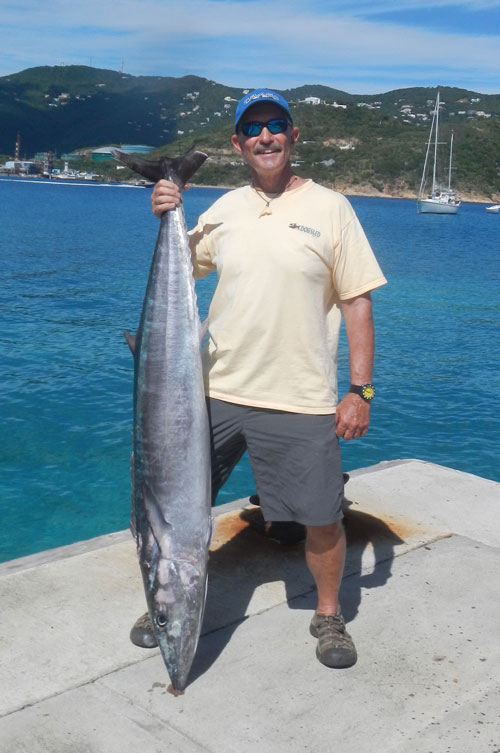 Glen Petit
Posted December 16, 2012 Water island's own "Old Man & The Sea", Glen Petit brought in this HUGE 70 Lb. Wahoo yesterday! Way to go Glen!
Important Information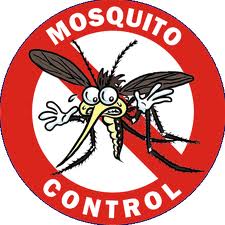 Posted December 13, 2012 Our good friend Stuart Butler, our "Mosquito Killer", has asked us to spread the word about how the first, AND BEST line of defense against mosquitoes starts with the homeowner. Conditions are not always favorable to do a mass "fogging". Wind, rain and other conditions really reduce the effectiveness of any fogging effort.
In this report you can learn what each and every homeowner can do to help reduce the mosquito population on Water Island. Take a few minutes and read the "Homeowner's Attack Manual On Mosquitoes"
We Have Lost A Dear, Sweet Friend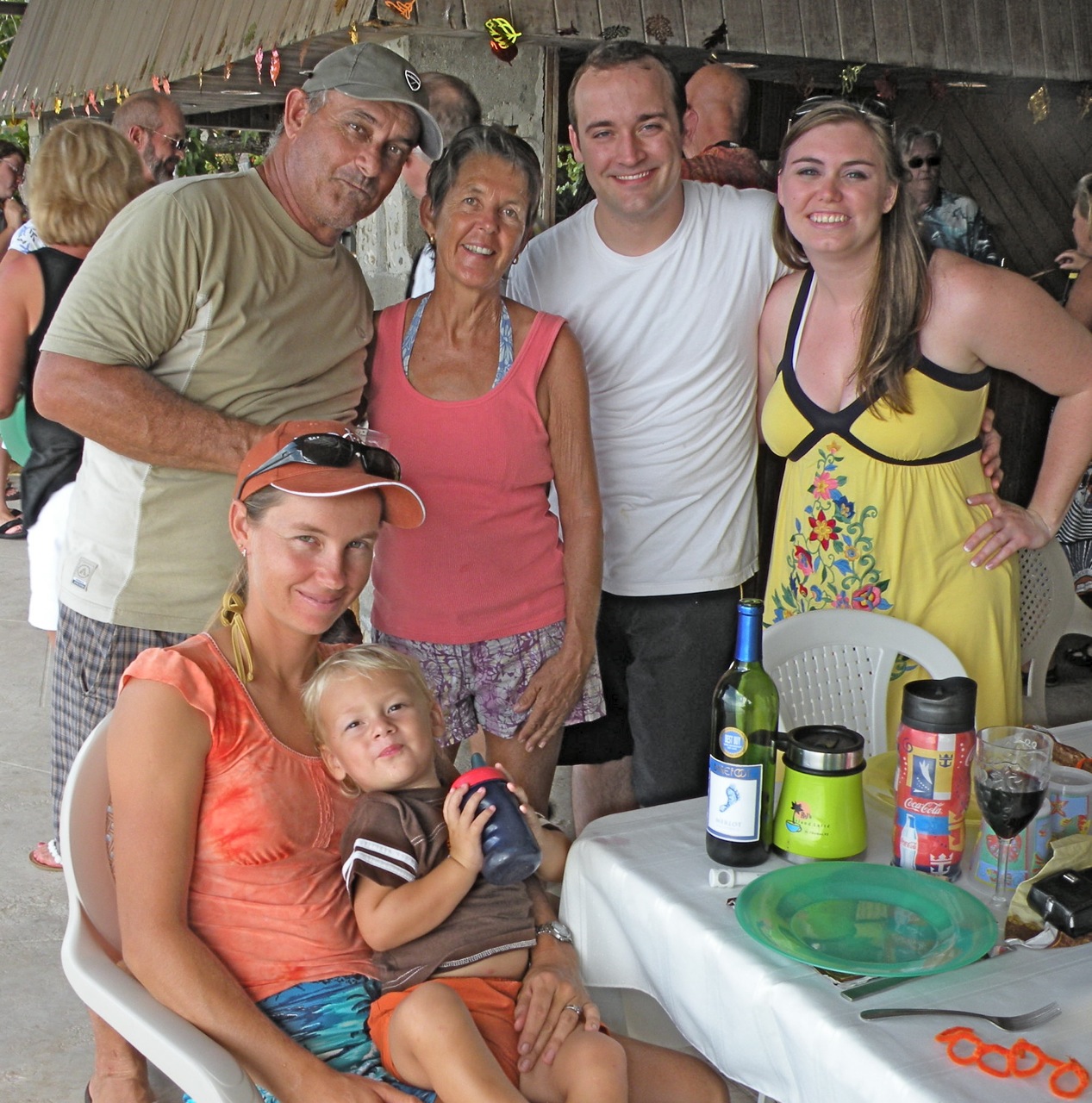 Jane Niblock & Family
Posted December 3, 2012 It is with great sadness that we announce the passing of a sweet, sweet lady, Jane Niblock. Jane passed way on Friday November 30, 2012 after battling a long illness. Jane was 61.
Her daughter, Rachael Ackley, posted a beautiful announcement on the bulletin board and we cannot improve on her words so we are reprinting her announcement about her Mother's passing;
"My beautiful mama, Jane Niblock died Friday November 30th of a complication related to the cancer she had been battling for years. She was 61yrs old.
She was such an amazing and wonderful person that no words can do her justice. She was always so happy and never said a bad thing about anyone. Even when she was feeling poorly I would ask her how she was doing she would say she was ok, just to make me feel better. She always made me feel better, even with just a smile or a hand squeeze. Her and I had one of the closest relationships a daughter and Mother can have and it was so wonderful, it just makes losing her all the more difficult. I can't think of a single thing to do that she would not have been a part of. I will miss her so much as will a lot of people who were close to her. We were all very lucky to have her as a part of our lives. Love you so much mum.XXX"
Come Out For A Good Cause!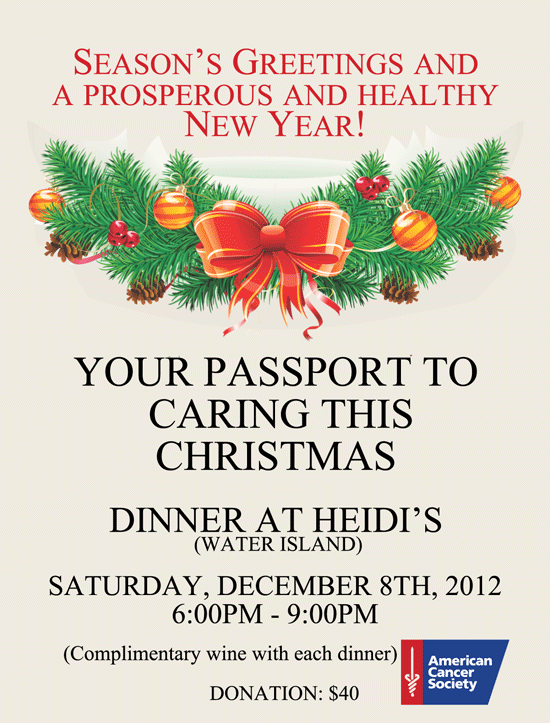 Contact Marion at 777-4257 for reservations
Thanksgiving On The Beach!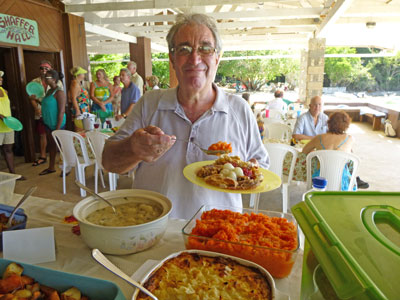 Posted November 28, 2012 Ramona Messina & Joe Worts did a fantastic job of organizing this year's "Thanksgiving on Honeymoon Beach"! With lots of help from everyone the decorations were great, the food was FABULOUS (and plentiful) and best of all, the fantastic friendships.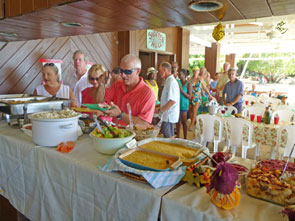 Let's Start the Holiday Season!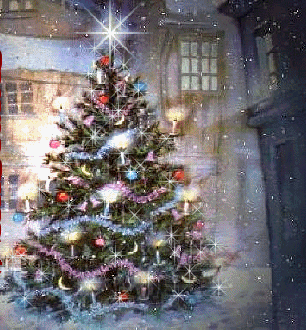 Posted November 17, 2012 The Water Island Holiday Season will officially kick off with the Tree Lighting Ceremony at Bob & Joanne Bohr's home on Sunday, November 25th at about 6:30.
Everyone come out and help start the Season!
The Bohr's are kind enough to open their home to all Water Island residents and guests for this event every year. Refreshments will be served.
Thank you Bob & Joanne!
Goodbye Dear Friend
Kevin Maddock
UPDATE: THERE WILL BE A "CELEBRATION OF LIFE" FOR KEVIN ON SUNDAY NOVEMBER 18th AT 4:00 at HOOK, LINE, AND SINKER
Posted November 10, 2012 We lost a good, dear friend yesterday. Longtime resident and friend to all on Water Island, Kevin Maddock passed away peacefully at his home on Water Island with his darling wife, Cindy by his side.
Born and raised in Missouri, sailing and power boating on the Lake of the Ozarks, Kevin ventured to the Bahamas in 1967 and was captivated by island life and the crystal clear water there. The following year, he spent time on Grand Cayman and returned there several times through the mid-seventies. After sailing in the U.S., and British, Virgin Islands in the late seventies and early eighties, Kevin and Cindy moved to the U. S. Virgin Islands in early 1986. They have lived on Water Island ever since.
Kevin ALWAYS had a smile for you and such a great, positive attitude. Your day was always made better by seeing Kevin. He was an inspiration to many and his positive attitude was infectious.
Kevin constantly gave back to our little community by serving on any WICA board or WICA committee that he was asked to.
We will miss you tremendously Kevin. Thank you for all that you have done and for all the lives you have touched.
We will post more information when available.
WICA MEETING!
Posted November 4, 2012 The next Water Island Civic Association Meeting will be held on Saturday, November 17th, 8:30AM at the Water Island Fire House. Several representatives from the Department of Public Works will be attending.
Come on out and hear what WICA is accomplishing for Water Island and share your thoughts and ideas!
Can You Believe It Is That Time of Year?

Posted November 1, 2012 It is hard to believe but it is almost that time of year again! The Christmas Holidays will soon be upon us. We will have many events coming up to celebrate the Holidays and we will announce them right here!
One of the ones you do not want to miss is the Annual Christmas Bazaar. Here are the details;
Water Island's
5th Annual Christmas Bazaar
NEW THIS YEAR
Now a
***TWO DAY EVENT***

Saturday, December 1, 2012 - 12:00 noon to 4:00pm
&
Sunday, December 2, 2012 - 12:00 noon to 4:00pm

Crafts, artwork, jewelry, homemade baked goods, pet presents, holiday items and more will be available for your holiday shopping.

Call Marion at 777-4257 for additional information or to reserve a table.

SATURDAY:
Ferry from St. Thomas - 8:00am. 10:30am, 12:00 noon, 2:00pm, 3:15pm
Ferry from Water Island - 12:15pm, 2:15pm, 3:30pm, 4:30pm, 5:30pm. 6:15pm

SUNDAY:
Ferry from St. Thomas - 8:00am, 10:30am, 12:00 noon, 3:00pm
Ferry from Water Island - 10:45am, 12:15pm, 3:15pm, 5:15pm



Roadside Crews Are On Island!!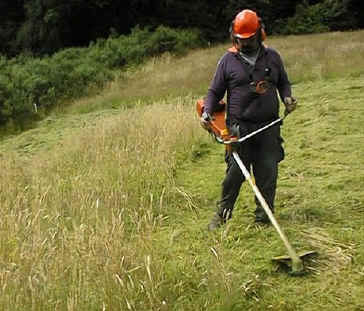 Posted October 30, 2012 The Roadside Cutting Crew is back on Water Island today! They will be here for some time helping to keep Water Island the beautiful paradise that it is.
While the roadside cutting crew is here please use caution as you approach the area they are working. Stop and sound your horn and they will gladly stop their weed-wacking while you pass, so as to avoid any flying debris. A friendly smile and wave also lets the workers know how much we appreciate their hard work in helping to keep Water Island beautiful.
Thank you Governor deJongh, Water Island Administrator Barbara Petersen, Commissioner Smalls and DPW Supervisor Brown!
Boaters Beware!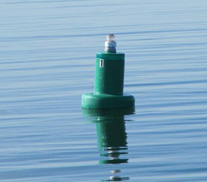 Posted October 29, 2012 Please be advised that the Green #1 Navigation Buoy positioned outside Flamingo has washed ashore. Since the entire buoy is destroyed and the light missing it will be some time before it can be re-positioned. WISAR will be working to get it back in place as soon as possible.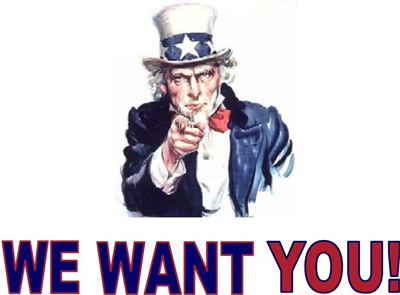 Posted October 18, 2012 The WICA Nominating committee is asking all members to consider joining the WICA Executive Committee in 2013.

We would like to have as many people as possible to join the EC as an officer or as a Member at Large. We also ask our membership to join a committee that is of interest to you.

PLEASE! The more people that are involved and offer ideas, the better and stronger that we will be as an organization.

Think about it and volunteer Please.

Please contact Joanne Bohr, Marion Wilkinson and Glen Petit
After Rafael
Posted October 15, 2012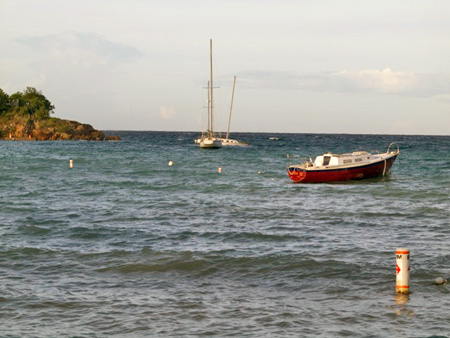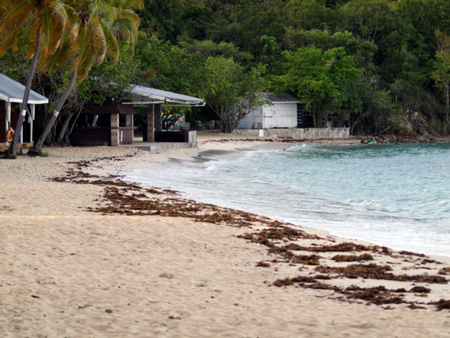 Rafael left a little bit of rain, brought a few gusty winds....and that was it! No damage, all is good.
IMPORTANT ***Message From WICA President***
Posted on September 17, 2012 The below letter was received from Kathy Butler, the President of the Water Island Civic Association (WICA)
Water Island Civic Association
One Water Island
St. Thomas, VI 00802

September 17, 2012
TO ALL WATER ISLAND RESIDENTS
FROM Kathy Butler
RE Vendor locations on Honeymoon Beach

Good day all,

Please let us put the rumors to rest about the relocating of Honeymoon Beach Vendors.

The action taken by Housing Parks and Recreation mandating moving Heidi's Honeymoon Grill to the North end of the beach was NOT INITIATED by any resident nor the Water Island Civic Association Executive Committee.

We do know that Commissioner St.Clair Williams came to Water Island on an unannounced visit in April and we did hear that HP&R wanted the main vendors on each end of the beach allowing full access to the main beach. We can only guess this action was in response to the growing numbers of visitors on the beach.

We did hear rumors circulating that WICA and/or a member of the EC requested the move.

As soon as we heard that rumor, I called Parks and Rec and asked why were they moving Heidi?

Mr. Buddy Kennings indicated this decision was NOT based on any WI resident or WICA, but at the direction of the Commissioner.

WICA has not, and will not, get involved in a Housing Parks and Recreation decision. They maintain full responsibility and control of Honeymoon Beach.

Please, let me know if you have any questions.

Sincerely,

Kathy Butler
President
Water Island Civic Association
***** UPDATE October 13, 2012 From Kathy Butler*****

Much to the surprise of all,
The Government mandated that Heidi's Honeymoon Grill move to the North end of the beach. Fortunately, it seems to have been a great move. After much work in cleaning, repositioning sand, new plantings and a loverly cafe setting. Heidi has created a unique and tranquil corner of Honeymoon Beach.
Our hats go off to Heidi and her team for making it all come together...They worked very hard to share this space with all Water Islanders and visitors.
Best to all,
Kathy Butler
Property Owners Alert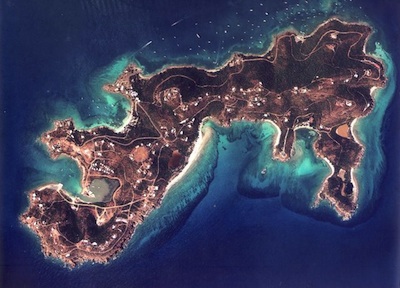 Posted September 12, 2012 The purpose of this alert is to inform all property owners on Water Island of a new requirement from the VI Government regarding land surveys and Deed recording requirements.

In the past, the procedure for Water Island was to record a Deed in the VI Lt Gov Office. The Deed either mentioned the Bureau of Land Management (BLM) map or a specific survey for your land performed after the Land Management map was produced.

As of last week, in order to record a new Deed, or any other action which changes a Deed, the owner MUST obtain an OLG#. OLG stands for Office of Lt Gov #.

The OLG requirement has been in effect for St Thomas for years, but had not been applicable to Water Island. The OLG# registers your survey with the official land records in the Lt Gov Office.

If you have a current survey (not the BLM map), then all that is required is to hire a surveyor to submit the OLG# request documentation--the cost is roughly $500. If you do not have a current survey, then you will need an actual survey of your property before the OLG paperwork can be submitted--the cost will be based on the surveyors estimate of time to locate your property bound posts.

It is important to note that it could take months to get the OLG after the surveyor submits the documents to the Lt Gov Office.

It is highly recommend that every property owner obtain an OLG#. This is even more important if your property abuts Government land.

You can contact Chuck Gidley, who has had a lot of experience with this, if you would like to begin the OLG process and he can put you in touch with the surveyor that is most familiar with Water Island.



WICA At Work On Water Island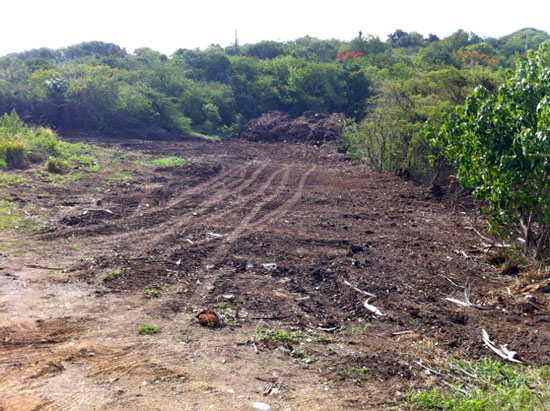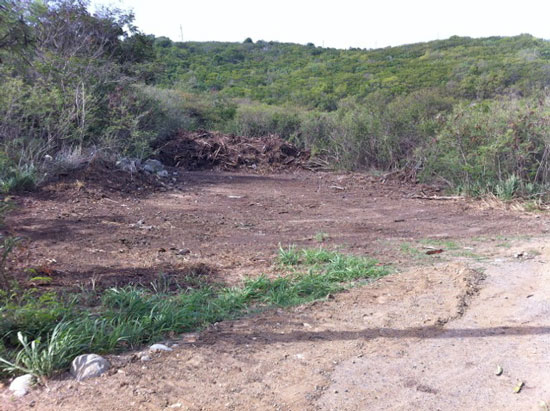 Posted August 18, 2012 For the benefit of all the residents of Water Island, this past week the Water Island Civic Association paid to have the brush piles pushed all the way back to provide room for residents brush.
When depositing your brush in either of the two areas that are set aside, please be kind enough to drive all the way to the rear of the cleared area to deposit your brush.
What's Missing From This Photo?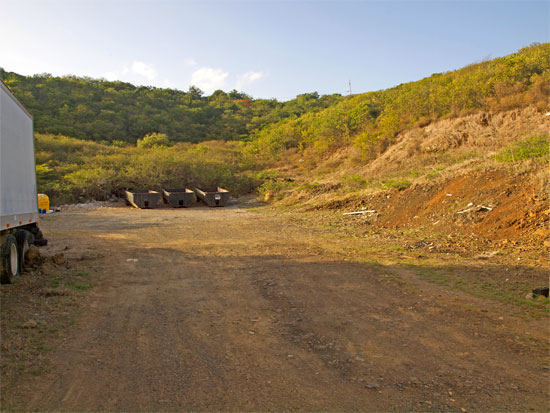 Posted August 12, 2012 If you answered "The Mess at the Dump", you would be correct!
The Water Island Civic Association, WICA, arranged to have the dump, ahem, the "Waste Transfer Site", cleaned like it has never been cleaned before and it looks great! We should all try to keep it this way.
The following are some Guidelines, Rules, Regulations, etc. about the use of the transfer site;
1/ If you are having major renovations or construction done at your property the law REQUIRES you to arrange to have your own dumpster put at the construction site.
2/ All "White Goods", which are refrigerators, freezers, dishwashers, dryers, washing machines, etc. are to be placed on the ground on the right hand side of the entrance in front of the trailer that is there.
3/ EVERYTHING ELSE including wood, charcoal grills, furniture, MUST be placed in the trash dumpsters.
4/ All oil and antifreeze should be placed in the receptacles provided for these items.
5/ Old tires should be placed in a pile on the left side of the driveway in front of the trailer.
6/ Brush should be placed in the designated brush piles next to the dump road.
If you are discarding a large piece of furniture or a grill or any other large item, please disassemble it and put the pieces in the dumpsters.
If you are not "on island" and are having contractors work on your house or property it is your responsibility to tell the workers how and where to discard your trash.
It Has Begun!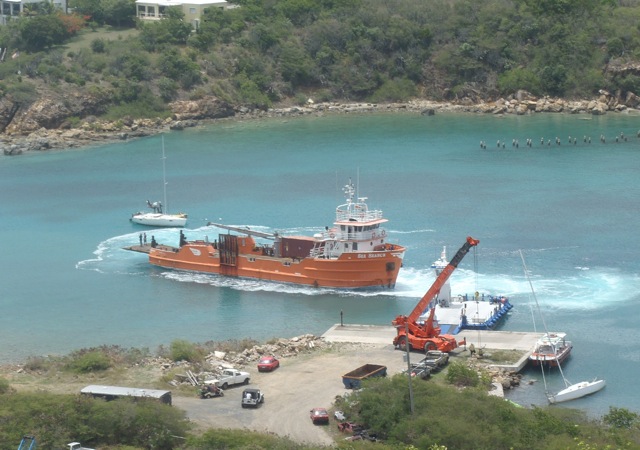 Photo Courtesy of Mark & Ingrid Jennings


Posted July 18, 2012 UPDATE! Sea Tow has started the removal of derelict / abandoned boats that have surrounded Water Island. The Deep Water Dock is being used as a temporary storage area before they are all taken off island.
WOW! Just, WOW!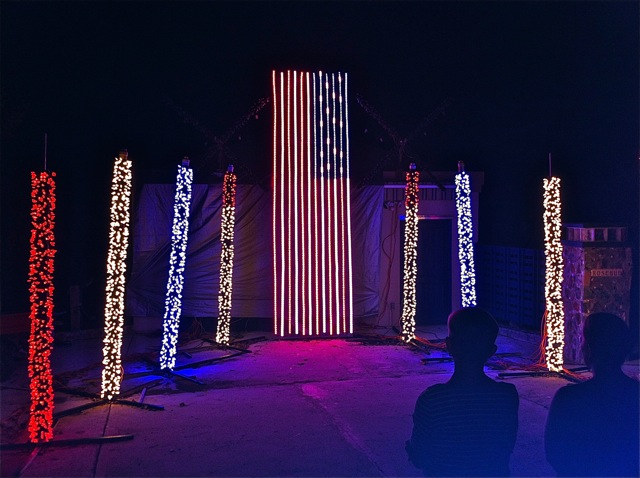 Posted July 8, 2012 I'll tell you what, Disney World has nothing on Water Island when it comes to 4th of July Celebration Light Displays!! We think that Disney World would do well to contact Mary Dunakey and ask for some pointers on how to put on a dazzling light and music display for the 4th of July Celebration. Out of the kindness of her heart and a love for the residents and visitors to Water Island, Mary Dunakey spent hundreds and hundreds of hours designing, programming, and constructing a 4th of July light display to be enjoyed by all.
The 20 minute patriotic light display was SO beautiful and professionally done. Mary has OVER 7500 lights in this display and coordinated the lighting of each one to coincide with the heart thumping beats of each patriotic song. For five nights in a row, precisely at 8:00PM, the light show and music began to the thrill of the crowds gathered each night. It is so beautiful that most people came back for another show the next night and the next night and the next night! At the end of each patriotic song a loud roar of applause and appreciation went up from the crowd!
Here is a short sample of this exciting display. Mary Dunakey - Thank You!, Thank You!, THANK YOU!!
God Bless The USA!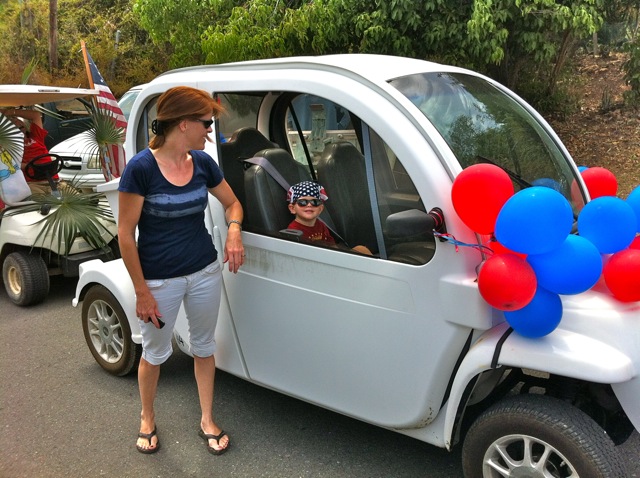 Happy 4th of July!
Posted July 4, 2012 WOW! What a parade!!! If you were not fortunate enough to be on Water Island this 4th of July you missed the best parade yet. There were WISAR vehicles, vacationers that jumped into the parade, many, many residents that all participated in the parade. This year the parade lasted a FULL FIFTEEN MINUTES!!!
There were a very large number of spectators as well this year that applauded and waved as the parade passed them by. All in all, a great time!
I do think we have to give this year's "Best of Show" to Jim & Dianne Zimmerman for their entry "Little Squirt". Click HERE for the photo album of the Water Island 2012 4th of July Parade!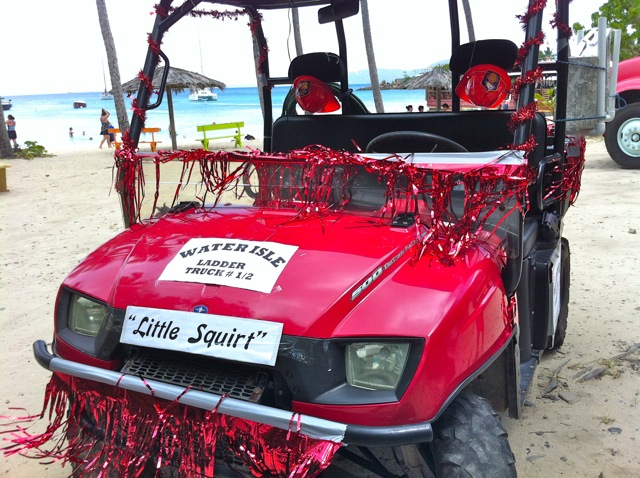 Goodbye Dear Friend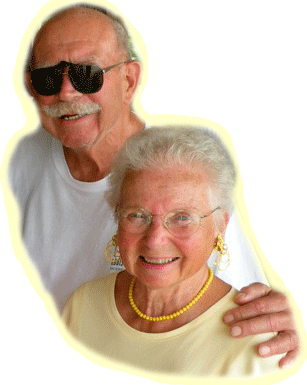 Joseph Brewster Howell
1929 - 2012
Posted June 6, 2012 We have lost another dear friend and longtime visitor to Water Island, Joe Howell. Joe and his wonderful wife, Joanne, have been coming to Water Island every year for what seems like forever.
Joe was a soft spoken, very kind man to everyone he met on Water Island. Below is his obituary that was in the Star Ledger.
Joseph Brewster Howell

Joseph Brewster Howell, beloved by so many as Grandpa Joe, died peacefully on June 2, 2012, in Basking Ridge, N.J. A memorial service to celebrate his life and resurrection will be held at 10 a.m. on Saturday, June 9, at the Presbyterian Church in Basking Ridge.
Joe was the son of Mr. and Mrs. Lawrence Benjamin Howell. His only brother, Lawrence, passed away as a teenager. Joe was born in Philadelphia on Oct. 22, 1929, and grew up in Morristown, N.J. He met the love of his life, Joanne Lawshe, at Morristown High School, and they were married for 60 years.
Joe was an enthusiastic member of the Princeton University Class of 1951 and served as class treasurer for decades. Joe retired as vice president of investments after 28 years with Dean Witter Reynolds. He served our country in the Army Reserve, Field Artillery, for more than 10 years. He was an active member of the Presbyterian Church in Basking Ridge, N.J., for 54 years.
Joe volunteered in many ways in the community, including being former president of the Kiwanis Club; being active with the Board of Proprietors of New Jersey; as a member of the Morristown Club, and as former president of the Washington Association of New Jersey. He also served as a trustee of the Morristown Green and as a trustee of Evergreen Cemetery.
Along with Joanne, their three children, Nancy and husband, Jim; Ben and wife, Elizabeth, and Ted, will miss him terribly. Grandpa Joe is also survived by five loving grandchildren, Lianna, Gary, Matthew, Luke and Timothy, and one great-granddaughter, Elaina. In lieu of flowers, donations may be made to the church memorial fund, 1 East Oak St., Basking Ridge, N.J. 07920.
The Sad Loss of Another Water Islander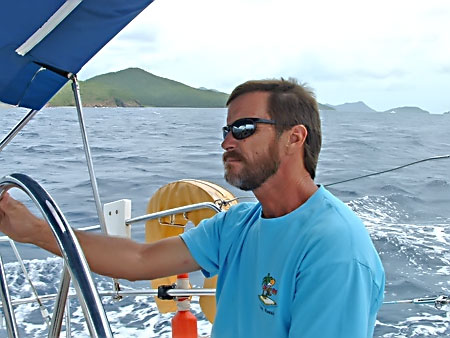 Posted May 10, 2012 It is with great sadness that we relay the news that Ben Sohn, a long time resident of Water Island passed away on March 6th of this year at his home on Water Island.
Ben was a quiet gentleman that arrived on Water island many years ago and worked at the hotel when it was in operation here on the island. He was a U.S. Army veteran and employed by Island Rigging and Hydraulics of St. Thomas. Ben was a very talented man and could repair almost anything nautical.
A good friend for many years, Denise Day, is coordinating a Celebration of Life service on May 19th at 1pm at the Honeymoon Beach Pavilion. All are welcomed and encouraged to attend to celebrate Ben.
12 Year Old Dies in Golf Cart Accident...
Teenage Girl Dies in Golf Cart Accident...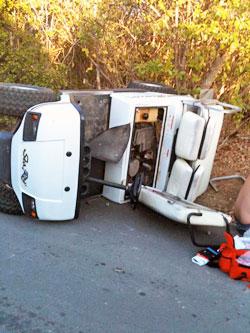 Posted May 9, 2012 "Josh S only spent 12 years on earth, but in that short time, friends and family members say he left a lasting legacy of kindness. Now, they're determined to spread that legacy. At the Little League's Opening Day Celebration on Saturday morning his family announced the launch of the Josh S Foundation. Josh S died Sept. 5 in a golf cart accident."
"Alyssa Marie B died from a tragic golf cart accident while under the influence alcohol. Alyssa Marie B was standing up on the back of the golf cart when her friend driving hit a bump in the road which resulted in Alyssa falling off and fatally hitting her head on the ground."
Thankfully we have not had any incidents this tragic on Water Island as a result of under aged and inexperienced drivers getting behind the wheel of a golf cart. We would like to keep it that way.
Fact: Head injuries and fractures make up the greatest number of injuries in golf cart accidents as passengers and drivers are ejected from the vehicles or are a part of rollovers. The highest rate of injuries occurred in boys 10- to 19-years of age and in those over 80 years old.
All residents that have guests visiting, all homeowners that rent their homes, and all property managers that are responsible for rental properties, please make it a point to remind your guests that golf carts can only be driven by licensed drivers.



Help Needed
Posted May 9, 2012 Recently a long time resident of Water Island, Mr. Ben Sohn, passed away. Ben was a very quiet gentleman that mostly kept to himself. We did not receive any information at all about Ben's passing and did not know Ben. Hence, we did not want to announce only, "Ben Sohn passed away." We were hoping someone, anyone, would contact us with information, any information about Ben. No one has.
We would like to put an announcement up about Ben, so, if you knew Ben and could provide some background information to us so that we can post it it would be most appreciated. Please send your information here. Thank you.
More Good News!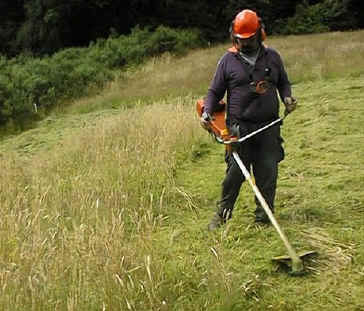 Posted May 8, 2012 Virgin Islands Department of Public Works Commissioner, Daryl Smalls, and DPW Supervisor Shawn Brown are true friends of Water Island. The call was placed that the roadsides and brush on Water Island were in need of cutting again. In less then 24 hours the full Roadside Cutting Crew was on Water Island! Now THAT is true "customer service".
While the roadside cutting crew is here please use caution as you approach the area they are working. Stop and sound your horn and they will gladly stop their weed-wacking while you pass so as to avoid any flying debris. A friendly smile and wave also lets the workers know how much we appreciate their hard work in helping to keep Water Island beautiful.
Thank you Commissioner Smalls and Supervisor Brown!
Some Good News!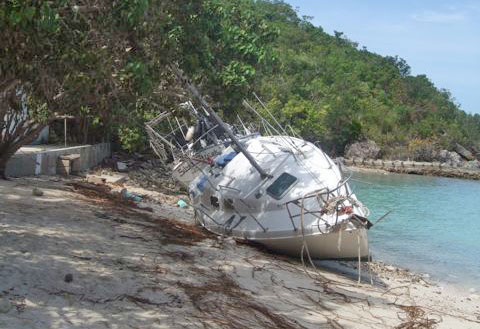 Posted May 2, 2012 OK, by a show of hands, who wants to see all of the half-sunken and derelict boats removed from around Water Island? Well, your wish is about to come true!!
According to 2012 WICA President, Kathy Butler, she has been informed that in the very near future Sea-Tow Company will begin the process of removing these eyesores. They will be using the Deep Water Dock as their base of operations. The scurvy boats will be brought there and then they will all be hauled away.
Sea-Tow Company was awarded the contract for this endeavor and has received permission from the VI Government to use the Deep Water Dock. Pretty soon Water Island will look even better!
Season Is Almost Over!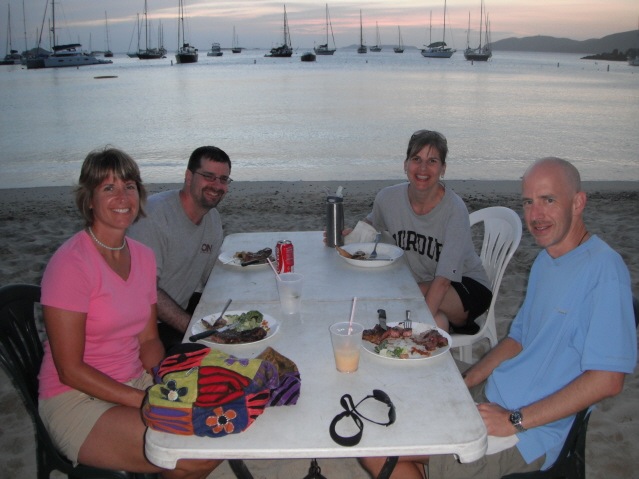 Posted April 14, 2012 Well, the "season" is almost over and pretty soon Water Island returns to being the very quiet island in the Caribbean. Many guests have visited this year and above is a photo of "1st timers" Shawne, Tom, Sarah and Todd. As usual, once someone has experienced Water Island they probably will return. Hopefully! They were a lot of fun and fit right in.
Lets Make Sure We Are Ready!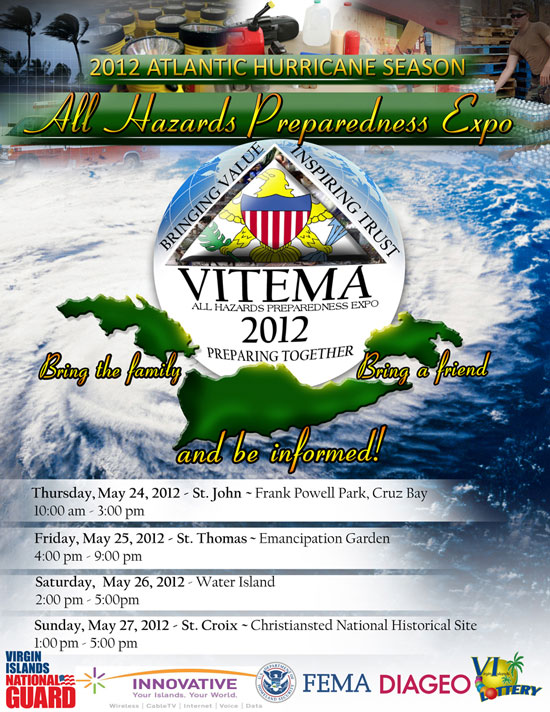 Posted April 5, 2012 We all know what season is coming up so lets make sure we are all ready for it. WISAR invites you to the VITEMA community meeting on Saturday, May 26, 2012 from 2:00PM to 5:00PM at the Fire House.
The theme of this year's expo is "Preparing Together," which reflects the concept of a whole-community approach to emergency management. The 2012 Expo will feature vital information on emergency preparedness from local and federal emergency management agencies and voluntary organizations, lots of giveaways and opportunities to win emergency preparedness supplies. More than 30 federal and local agencies will participate including the VI Water and Power Authority, the Small Business Administration, the American Red Cross, Army Corp of Engineers, the St. Croix Animal Welfare Center and more.
Bring your family, bring a friend. Be informed.



The Results Are In!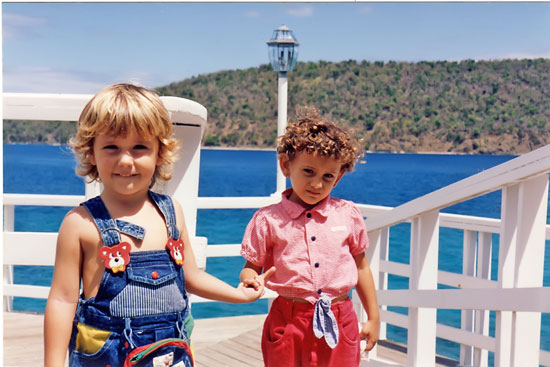 Clyde Tapp and Rachel Rampino
And the Winners are! (drumroll please);
Kathleen Carvalho - Clyde Tapp and Rachel Rampino
Jane Wherren - Clyde Tapp and Rachel Rampino
Mercedes Blosser - Clyde Tapp and Rachel Rampino
Diane Kwiecien - Clyde Tapp and Rachel Rampino
Diane Stolmar - Clyde Tapp and Rachel Rampino
Teri Pearsall - Clyde Tapp and Rachel Rampino
Jean Rutt - Clyde Tapp and Rachel Rampino
Almost Winners
Rachael Ackley - Rachel Rampino and Jimmy Pearsall
Kathy Butler - Rachael Rampino and Megan Bubb
Not Even Close!
Ike Northup - Mary Dunakey and not sure on other one
If you have a similar photo and would like it used in a contest please forward it to me at WebMaster and we will use it!
Thank You Ken Floyd!
Posted March 23, 2012 The next time you travel "The Dump Road", and your teeth are NOT shaken out of your head, remind yourself the next time you see Ken Floyd of VI Paving to give him a big "Thank You!". Ken and VI Paving have graded AND rolled "the Dump Road" for the benefit of everyone on Water Island!
What Is Your Guess?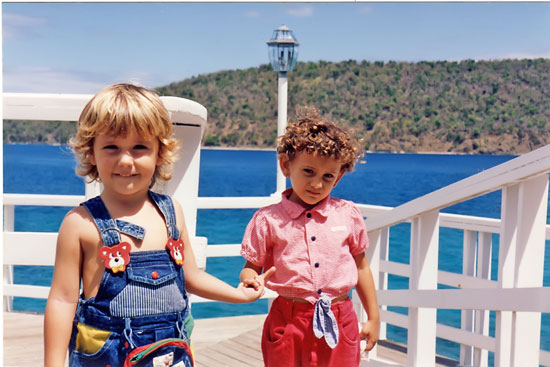 Can you identify these two children? If you guess correctly you will win a FREE PASS to the Monday Night Drive-In Movie good for April 2012!
Winners (and correct answer) will be posted March 30th!
What A Nice Dedication!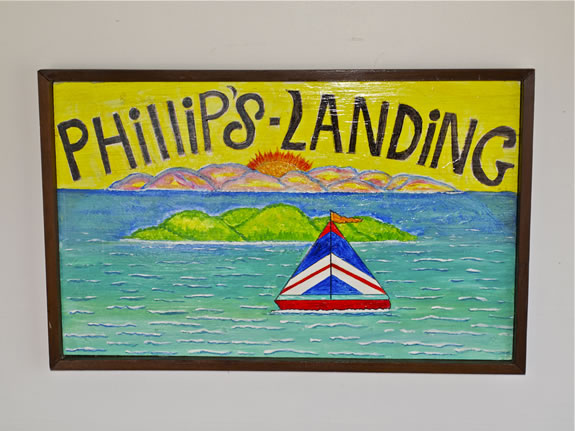 Posted March 4, 2012 At 11:00am on Sunday, March 4th, 2012 the dedication and unveiling of a painting at Phillip's Landing took place. Pat Cheesborough painted a wonderful landscape that welcomes residents and guests to Water Island.
A large crowd of residents gathered to enjoy the tea and cookies provided by Mary Lynn Tucker. The dedication took place after the entire Mail Room received a complete makeover and update by a number of volunteers. You know who you are! THANK YOU!
View more photos of the event HERE.
Come One...Come All!
Posted Friday, March 2, 2012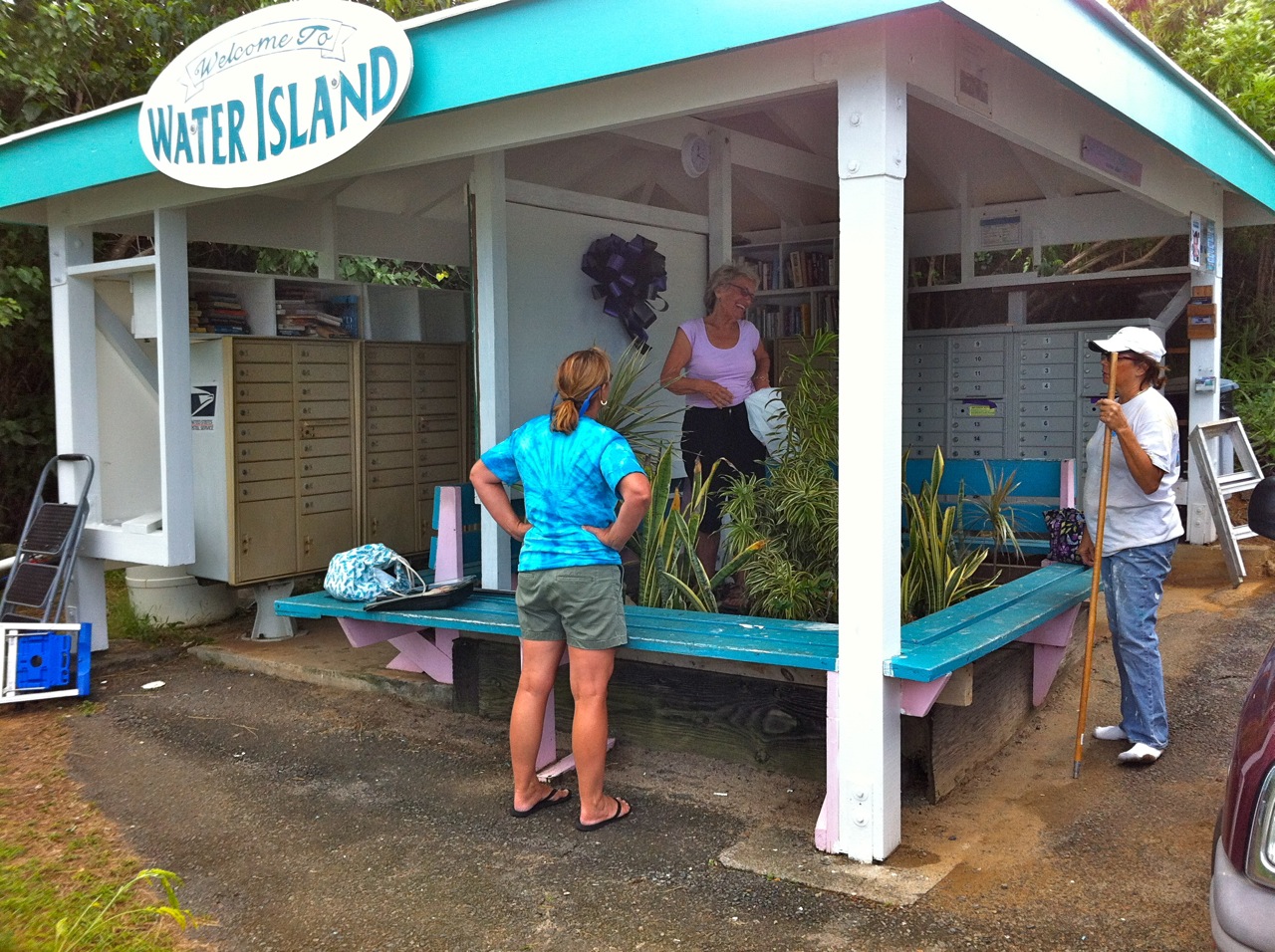 After a lot of cleaning and a lot of fresh paint, the dedication of Pat Cheesborough's artwork at the mailroom on Phillips Landing is scheduled for Sunday, Mar 4 at 11:00. There will be tea & cookies. Hope you can be there!
WICA Meeting Announcement
Posted February 23, 2012
WATER ISLAND CIVIC ASSOCIATION
EXECUTIVE COMMITTEE MEETING
Tuesday, February 28, 2012 6:30 pm
Water Island Firehouse
Open to anyone interested in attending

AGENDA
Call To Order : 6:30 p.m. Water Island Firehouse
Minutes of Meeting December 4, 2011
Treasurer's Report
Old Business:
1. "Memorandum of Understanding" between Water Island Civic Association and USVI Dept of Parks & Recreation for maintenance of Honeymoon Beach
2. Ferry dock parking plans
3. Vehicle removal
4. By-laws revision
5. Dedication of art at Post Office
6. Recycling program with UVI
7. "Welcome Committee"
New Business:
1. Office equipment/computer purchase
2. Goal-setting for 2012
Committee Reports:
Additional Discussion


WICA Meeting Schedule 2012
Posted February 23, 2012
WATER ISLAND CIVIC ASSOCIATION
EXECUTIVE COMMITTEE
MEETING SCHEDULE 2012
Tuesday, May 8, 2012 6:30 pm

Tuesday, February 28, 2012 6:30 pm
Tuesday, August 7, 2012 6:30 pm
Tuesday, November 6, 2012 6:30 pm
Tuesday, December 4, 2012 6:30 pm
ALL MEETINGS TO BE HELD AT THE WATER ISLAND FIREHOUSE UNLESS YOU ARE OTHERWISE NOTIFIED
Open to anyone interested in attending

2012 WICA Auction !!
Posted February 7, 2012 Mark your calenders for SATURDAY FEBRUARY 18TH AT 9AM AT HONEYMOON BEACH! It is that exciting time of year again! The Annual WICA Auction, where you can find treasures at fabulous prices. There are sign-up sheets at the ferry dock for helping out at the event.
We need volunteers to set-up and to clean-up, volunteers to bring food, and also need to know who will be attending and how many in your party. You can do all of this at the ferry dock sign-up sheet or simply fill in the form below!
We hope to see you there!
Annual Water Island Music Festival
Posted January 27, 2012 Check out the new site for the Music Festival!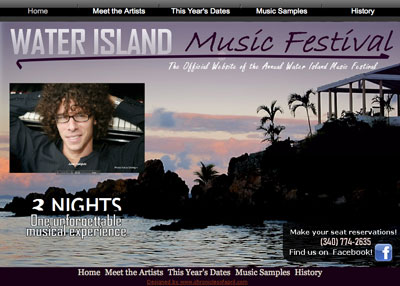 Come On Out and Celebrate Mary Coe!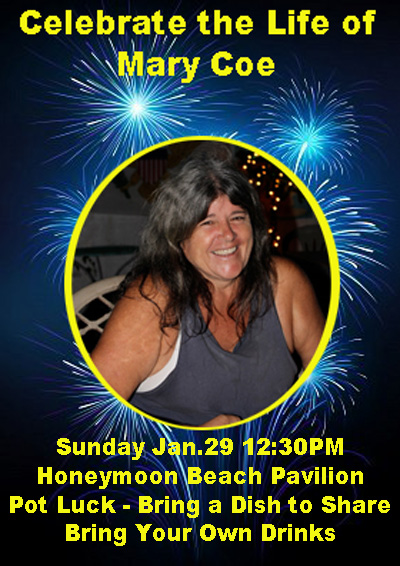 There is a Sign-Up sheet at the ferry dock to indicate that you will attend and what you are bringing. OR, you can submit that information below!
Contact Mercy Blosser at 340-690-5591 for any additional information needed.
From the 2012 Annual WICA Meeting
Posted January 21, 2012 The following letter was read by Tom McCoy for consideration by the Members of the Water Island Civic Association. More news to follow.....
Water Island Recycling Source Separation Pilot Program - Proposed

The VI Recycling Partnership (VIRP) is interested in working with the residents of Water Island, through the Water Island Civic Association, to begin a pilot source separation program for recycling throughout Water Island. The VIRP views Water Island as an excellent well-defined area and community for demonstrating source separation practices.

The proposed pilot source separation program would be carried out in tandem and cooperation with the University of Virgin Islands St. Thomas campus, where recycling and composting operational activities would be carried out in a suitable location. Discussions with UVI are still underway, to explore those details and logistics.

We learned just yesterday of a Mini-Grants Program (sponsored by the Community Foundation of the Virgin Islands, or CFVI) through which a small amount of funding (up to $1000 per applicant) could be applied for to purchase bins of a suitable type for Water Island residences. UVI would apply separately for a grant to purchase bins of a suitable type for those facilities. UVI staff we're coordinating with have an established working relationship with Rubbermaid, so they would get quotes and help with negotiating pricing with Rubbermaid for purchase of both the residential bins for Water Island and commercial bins for UVI.

The proposed pilot program would, to the maximum extent possible, function around existing schedules and logistics (Water Island roll-off bin transport to / from St. Thomas). The only functional difference would be that three bins, including one closed bin for organics, would be distributed to Water Island residents. Public education / information would be prepared by the VIRP project coordinators (Mark Lichtenstein and Susan Parten, P.E.) for distribution to the community.

Functionally, this is no different than what is occurring with recycling program in communities throughout the U.S. Ms. Parten and Mr. Lichtenstein will coordinate with WICA members and key members within the community (those managing significant numbers of rental properties and those involved with logistics of waste handling and transport activities) to work out the details, including selection of appropriate bin types and sizes, and transport of source-separated materials to their appropriate destination.

The value of a pilot program like this is to flesh out the challenges and problems before expanding these activities to the whole territory. We expect things to come up that we'll need to relate to, and "tweak" logistics. The VIRP coordinators will be involved throughout in making sure those things are addressed as they come up. Having source separation occurring first, for both Water Island and UVI, will be important for determining quantities and characteristics of materials, to better inform start-up of the demonstration recycling operations proposed for UVI.

The most important thing at this time is to hear back from WICA on the community's interest in going forward with this, so the application can be made for the grant to purchase the bins prior to that deadline. We'll assist with preparing the application.
##30##