2010 WICA News
CLICK HERE FOR 2010 WICA NEWS... CLICK HERE FOR 2011 WICA NEWS...
CLICK HERE FOR 2012 WICA NEWS... CLICK HERE FOR 2013 WICA NEWS...

Goodbye Good Friend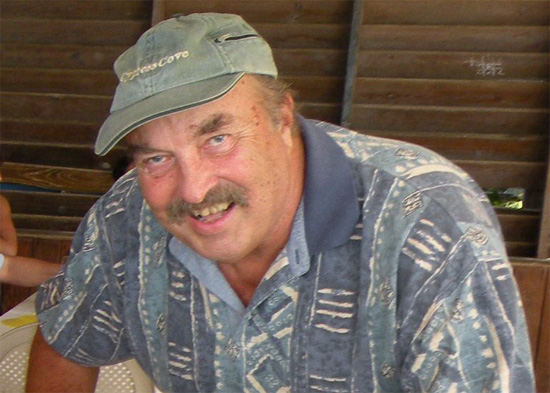 Posted December 25, 2010 This past Tuesday, December 21, 2010, we lost a long time resident and friend of Water Island, Bill Rutt. Bill passed away while he and his wife Jean were here on Water Island. Bill first came to Water Island about 30 years ago when Bill Bate, a past resident and co-worker, invited him. He loved it and 1st bought Villa 8 more than 25 years ago during the hotel years. Bill & Jean bought Villa 7 about 18 years ago. After Hurricane Marilyn's destruction, the two villas were rebuilt as a single unit.

Bill loved swimming and had been an avid diver. He found going to the beach and socializing with both locals and visitors a great pastime. Sailing was a great love. He even built his own 40 ft. trimaran. Bill was forever planting trees and plants around the villas to find plants that would stay alive with little care; some grew, many didn't! He enjoyed traveling and exploring new places like Anegada and Culebra, when he ventured from Water Island.
Bill worked for Chrysler for 30 years as an industrial sculptor. Their generous vacation plan allowed him to make several trips to Water Island every year. After retirement, winters would bring him to Water Island for 5-6 months, which was his long time goal. In summers, he worked for the Marine division of the Macomb County Sherriff's department in Michigan. He also had a small business where he and Jean made boat covers and bimini tops. This evolved into a leather business where he specialized in hand crafted holsters.

Thanks for being a part of Water Island Bill, we will miss you.
Breakfast On The Beach With Santa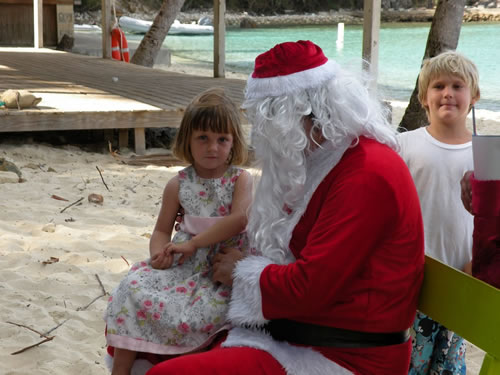 Posted December 15, 2010 Jolly Old Saint Nick visited Water Island this past Sunday, December 12th, to have breakfast on Honeymoon Beach. He was kind enough, with the help of the Water Island Civic Association, to spread some cheer to the good little boys and girls of Water Island and St. Thomas.
As part of the WICA Outreach Program, spearheaded by Barbara Archibald, many foster children from the St. Thomas Foster care were treated to a delicious breakfast put on by Heidi & Marion and then each got a chance to sit with Santa and share their Holiday wishes. Santa made sure that each child received a small present.
Over 100 people enjoyed the visit by Erik...oops, Santa! See more pictures here.
VITEMA Alerts
Posted December 9, 2010 The Virgin Islands Territorial Emergency Management Agency now offers the service of being automatically notified in the case of any number of emergencies. Click on the below logo to be taken to the VITEMA site and sign up for Notifications!

Thanksgiving on the Beach 2010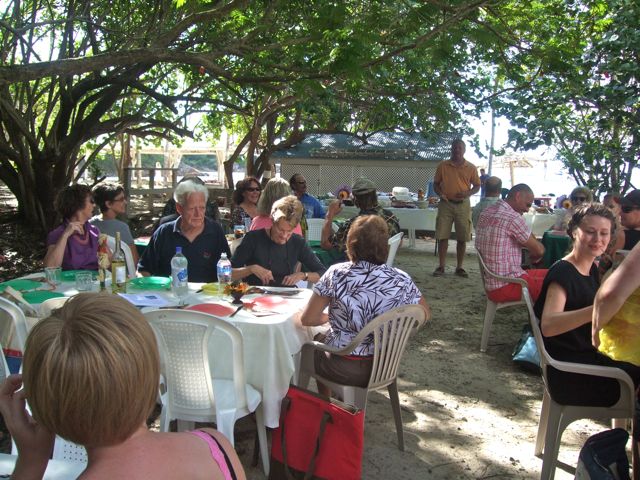 Posted November 27, 2010 Another gorgeous Thanksgiving day on Water Island saw about 80 of our friends join together for an abundance of food and friendship on Honeymoon Beach. We were especially fortunate to have a group of new friends from Denmark join us to celebrate their first Thanksgiving experience.
Barbara & Tom Archibald did a fantastic job of organizing and planning the event which was a huge success. A big "THANK YOU" to Barbara & Tom.
For more great pictures of Thanksgiving Dinner on Honeymoon Beach CLICK HERE.
We Have Lost Another Good Friend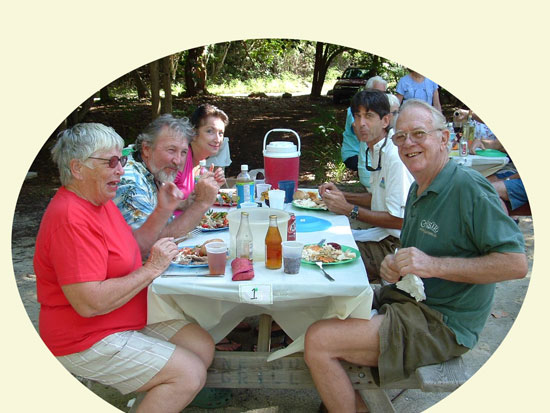 Posted October 19, 2010 Sadly, we are reporting these too frequently! Our good friend and long time Water Island resident, Charles "Hap" Starr, passed away this morning at his son's home in New Jersey.
Hap was very active in the Civic Association and was always there when needed. He was an asset to our community.
In August of 2009 Virgin Islands Governor Jonathon de Jongh praised the work of Charles "Hap" Starr;
"As both the President of WICA and for years before and after his presidency, Mr. Starr worked tirelessly with Fire Chief Francis to get some resources to Water Island. Mr. Starr was the official transport for many Water Island residents before there was a search and rescue team. He was the one called on to transport both visitors and residents of the island to St. Thomas when medical care was needed. We are grateful for all he has done over the years."
We will miss you Hap, and thank you for helping make Water Island a great place to live.
More Great Road Repair!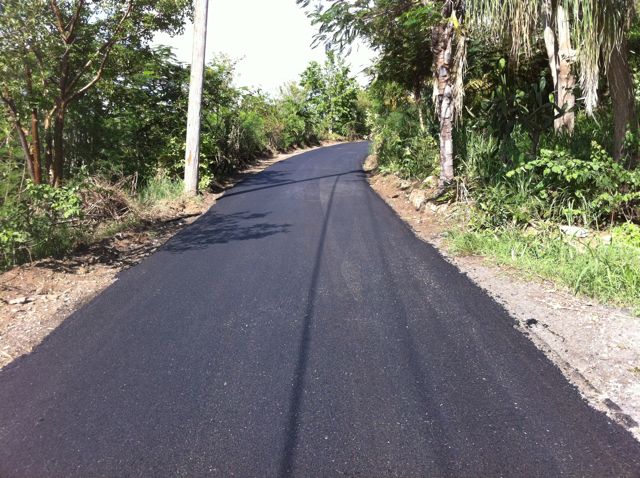 Posted October 14, 2010 Thanks to the foresight of the Water Island Civic Association, the remaining most traveled road on Water Island, Providence Hill Road, has been repaired and resurfaced. It is now a pleasure to drive on.
Providence Hill Road was not in the Government's budget for repair and repaving but thanks to Joanne Bohr and Chuck Gidley, an agreement was reached with the contractor, VI Paving, to repave Providence Hill Road.
The entire executive Committee of the Water Island Civic Association voted to spend money from the treasury to repair Providence Hill Road as it is one of the most traveled roads on the island.
In addition to the repaving, the contractor also did patching and pothole repairs along the route.
Again, just a reminder, please keep the speed down on the repaired roads.
Great Job!
Blue Island Divers Community Service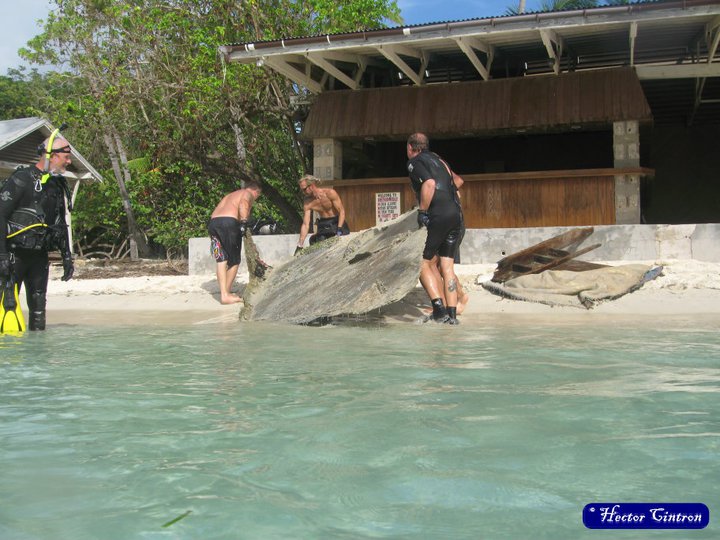 Posted October 8, 2010 On Saturday, October 2nd, Blue Island Divers organized a clean up of Honeymoon Bay. A group of local divers volunteered their time to help out. We want to thank DJ and Annabel, owners of Blue Island Divers and Water Island residents, for organizing the clean-up. Some people take our oceans for granted, Blue Island Divers does not! They pulled out a huge side of a boat, a hatch cover, the remains of the swim platform, seat pillows, a wine bottle and glass, and lots of other interesting stuff, no treasure...
WICA provided sponsorship and Heidi's Honeymoon Grill provided refreshments. Thank you Blue Island Divers for improving the quality of life on Water Island and the most beautiful beach in the U.S. Virgin Islands!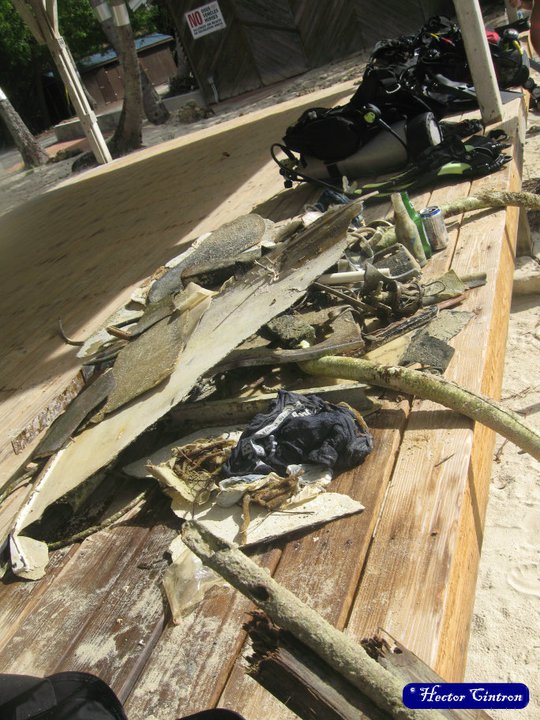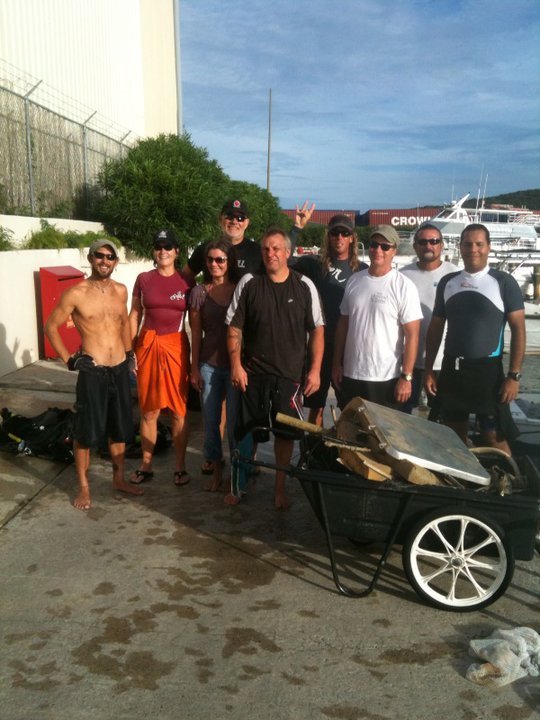 Do You Recognize This Road?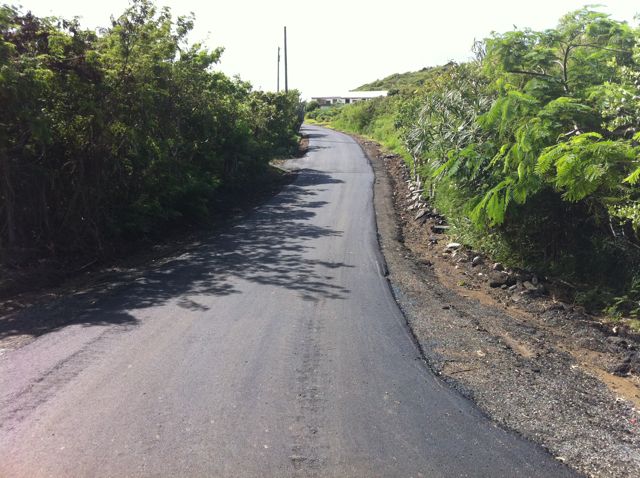 Posted October 3, 2010 That is right! It is Fort Hill Road and now you do not need back surgery after going up and down the road! Thanks to Commissioner of Public Works, Mr. Darryl Smalls, Barbara Peterson, The Water Island Administrator and the Water Island Civic Association, this road is now passable. A new layer of asphalt was added to a large section of the road and it looks great.
In addition to Fort Hill Road a portion of Upper Limestone Road has also been paved.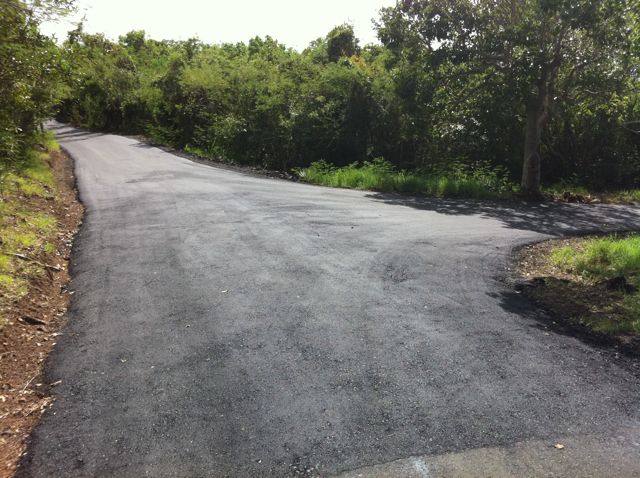 The only main artery on Water Island that desperately needs repair is Providence Hill Road and we are keeping our fingers crossed.
Thank you WICA and Thank You Commissioner Smalls and Barbara Peterson, Water Island Administrator!
*** A word of note to all, just because the roads are being repaired does not mean that your speed can increase. Please, all Water Islanders and Guests, slow down and keep everyone safe. If you are having construction done and you have hired a contractor, please make sure you tell him and his workers to go slow. A golf cart is no match for a bigger vehicle on these narrow roads. ***
Fort Segarra Research Project
Posted September 24, 2010 The Fort Segarra Research Project will begin October 1, 2010. The research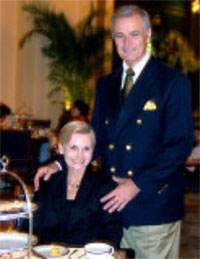 project will include the research of documents, photographs, drawings, oral interviews and onsite visits to the former and remaining structures built by the U.S. Army on Water Island during World War II.
The project is headed up by Charles D. Carter, a military historian who has completed a similar project for the National Park Service. That project was a Nike Hercules missile site installed inside Everglades National park during the Cuban Missile Crisis. As a result, his works were published by the U.S. Army Center for Military History in Washington, DC. He was invited to present the paper at the Conference of Military Historians in Washington, DC in August 2002. Carter also applied for, and received, the prestigious status of National Registry of Historic Places for the Nike Hercules missile site. He was actually stationed there during and after the Cuban Missile Crisis 1962-1965.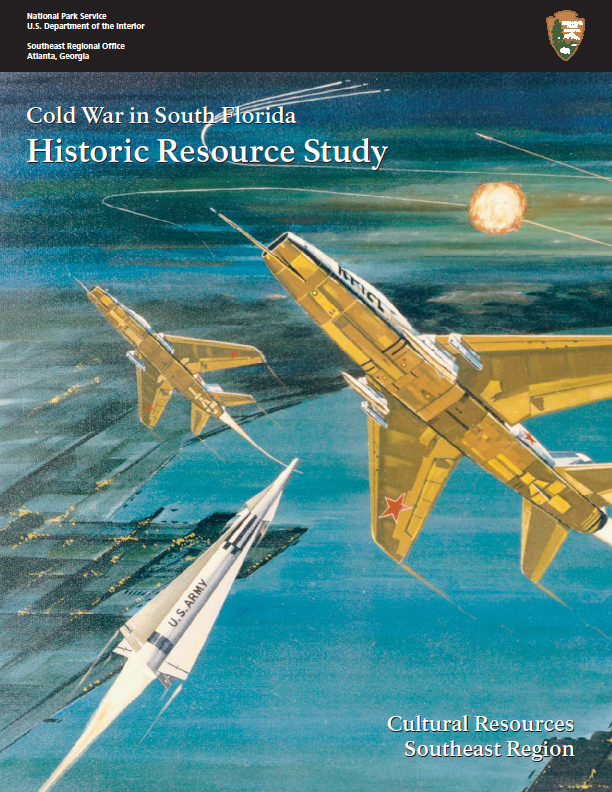 His plans are the same for the Fort Segarra Project: publication of the Fort Segarra Research Project paper, presentation of the Fort Segarra Project at the Conference of Military Historians in 2011, and application for National Registry status. He has met with the Virgin Islands Historic Preservation Office and has been promised their full support of any resources in their library.

If you have any documents, photographs, or drawings; are interested in providing an oral interview of your knowledge of Fort Segarra, or assist in an onsite visit to any of the former and remaining structures build by the U.S. Army on Water Island during World War II, please contact him at NikeHistorian@Nike252.org.

Charles and his wife Nancy are part-time Water Island residents and will be here through the end of 2010. They are also residents of Atlanta. You can visit his military history website at www.Nike252.org
Road Improvements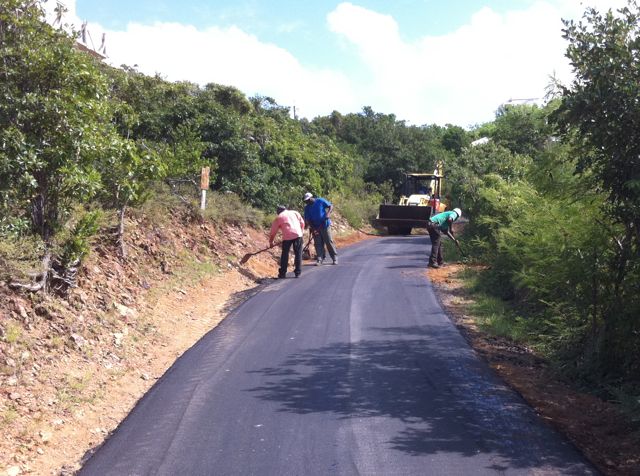 Posted September 24, 2010 Thanks to the efforts over the past 2 years of WICA and the Commissioner of Public Works, Darryl Smalls, Water Island roads are receiving a much needed repaving. So far they have completed Catchment Hill Road, almost all of Limestone Road, and all of Lower Limestone Road up to the Sprat Bay Gate.
Commissioner Smalls is working VERY hard trying to find additional funding to resurface more roads. Thank you Commissioner Smalls and Barbara Peterson, The Water Island Administrator!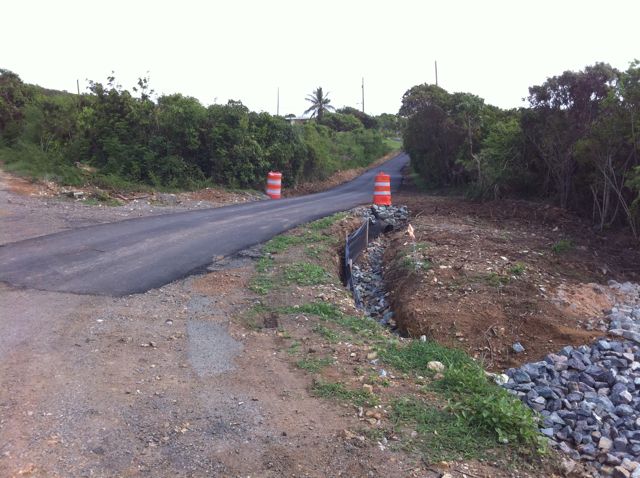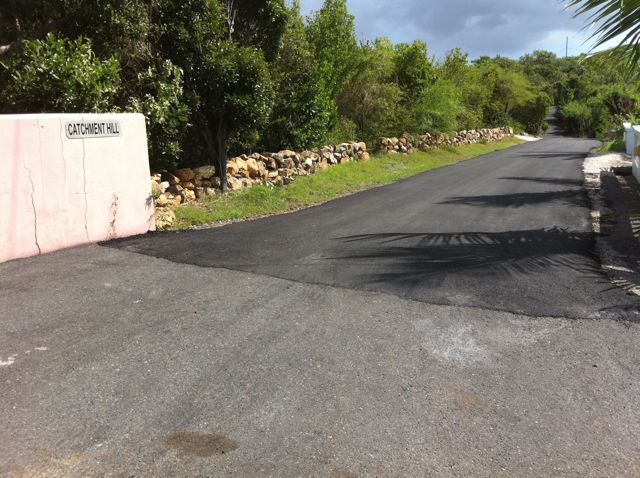 A Word of Advice
Posted September 17, 2010
To all my fellow Virgin Isanders'

There is a very BAD form of Dengue here and it has been here for months. I strongly advise anyone with flu like symptoms : fever, headache, rash, muscle pain.....go directly to seek medical help and get a complete blood count including platlets.

There have been many deaths in Puerto Rico and several here. There are alot of cases on St. John and St. Thomas. Take this seriously.

Do your mosquito control on your property, suit up and spray...I know I hate the smell and all too!

Please pass this along so we are informed......the health department has not been informing the public of this health threat.

Be Well,
Judith Whitley
Health Care Connection


Whew! That Was Close!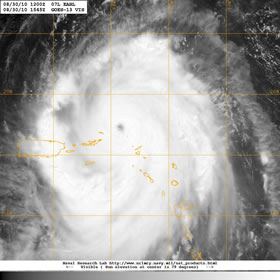 Posted September 8, 2010 Maybe we did not "dodge the bullet" on this one but we only received a "mere flesh wound". Hurricane Earl took its best shot at us, slowing down and increasing in strength as it passed by on Monday, August 30, 2010. Some reports indicated the top gusts were around 135 MPH!
Water Island homes received no major damage. Mostly cosmetic damage and a lot of clean up. Some trees and brush were torn down which made some roads impassable. The boats in the water near Water Island did not fair as well. A number of boats broke free of their moorings and washed ashore.
Electric to Water Island was out from Monday, August 30th until about 6PM on Sunday, September 5th. The WAPA crews did a great job. Although they had been scheduled to restore power on Wednesday, September 1st, unexpected emergencies as well as false reports of emergencies kept them jumping on St. Thomas. With the persistent efforts of Joanne Bohr, Water Island Civic Association President, and Barbara Peterson, The Water Island Administrator for the V.I Government, the repair crews arrived first thing in the morning on Sunday and stated that they would not leave the island until power was restored! They did a great job.
Thank you Joanne and Barbara!
If anyone was at Honeymoon Beach 2 days after Hurricane Earl they would have been hard pressed to see any evidence that a major hurricane had just passed 48 hours previously. A group of dedicated Water Islanders worked tirelessly to clean Honeymoon Beach. The group included; Randy & Mary, Wendy, Big Brian, Jim Blakey, Jimmy, Heidi, Jannine, Pamela, Ginger, Faith, Little Arthur, Nicholas, Joe, Melissa, Greg, Ashton, Noah, and I am sure there are others that were there, that did a great job of cleaning the beach.
All in all Hurricane Earl was a good reminder that we must always be prepared and be as self sufficient as possible. Click here for several pictures.
SPECIAL NOTICE!!!
CLICK HERE FOR
EMERGENCY AND DISASTER PROCEDURES
IF YOU SEE THIS MAN....Thank Him!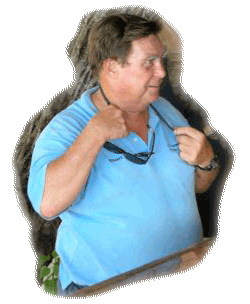 Posted August 13, 2010 Stuart Butler has gone "above & beyond" expectations when it comes to serving our community. We have all been painfully aware of the Dengue Fever outbreak caused by the abundance of certain breeds of mosquitoes. Well, it could have been MUCH worse if it wasn't for Stuart. The VI government conducts spraying on St. Croix, St. John & St, Thomas, but not Water Island.
Stuart volunteered to spray for mosquitoes on Water Island. He researched what was needed, attended the required training and the Water Island Civic Association purchased the equipment Stuart suggested.
Stuart now, of his own free will, volunteers to spray the island for mosquitoes after heavy rains. He does an excellent job and we want Stuart to know that we appreciate his efforts very much.
The next time you see Stuart please give him a big "THANK YOU!" (or something else) to let him know we appreciate what he does for the residents of Water Island.
Old Pictures = Memories of Water Island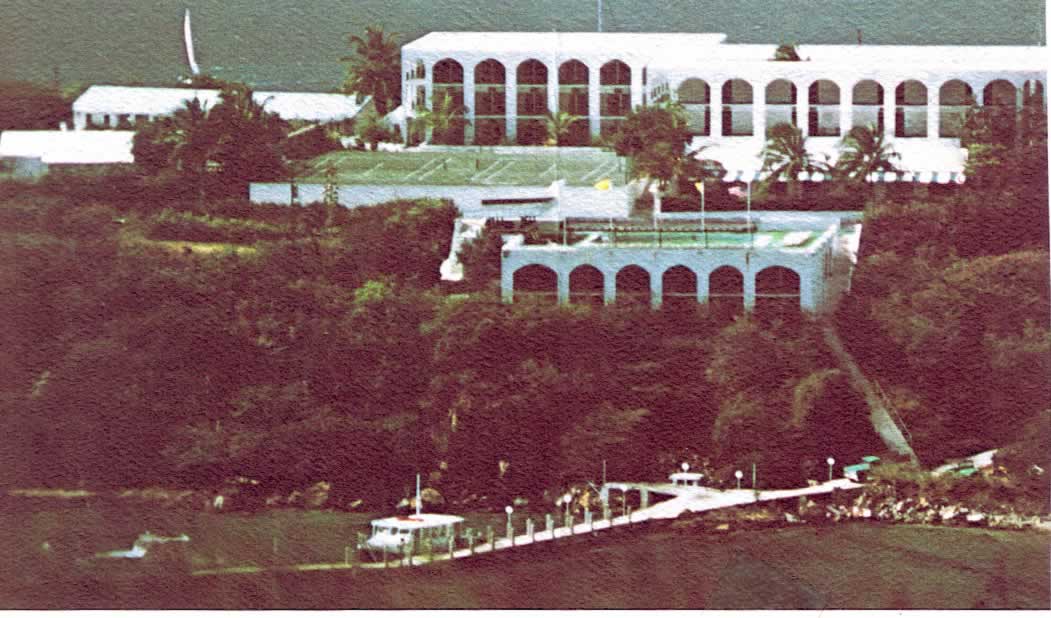 Posted August 7, 2010 The Water Island History website has added a number of new pages, mostly photos from the past, in the Water Island History Scrapbook chapter. See if you can remember some of the people shown and also what Water Island looked like in the past! Also, Jim & Chuck would like to thank the Shaffer family for sharing their early photos of Water Island. They encourage everyone that has old photos to submit them for inclusion on the Water Island History site. You can email them to Jim Wilkinson here.
Nice Facelift of Restrooms!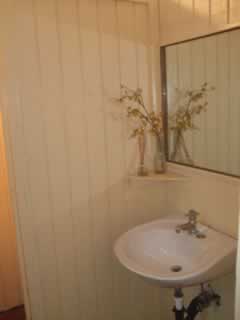 Posted July 30, 2010 The Commissioner of Housing, Parks & Recreation, Mr. St. Clair N. Williams, recently sent a crew to Honeymoon Beach to "spruce things up". They did an outstanding job of repainting the restrooms interior, completely replaced the wooden entrance deck to the restrooms and gave a fresh coat of paint to the cistern enclosure that WICA constructed. They plan to come back within a week to update and fix the electrical outlets in the restrooms. The Commissioner has stated his long range plans call for a total rebuild of the restrooms. Thank you Commissioner! We appreciate your help.
Joe Harris provided A LOT of assistance to the crew that was working. Thanks Joe!
(Note: This work was accomplished even with the Commissioner having to devote almost his entire Department to the Coki Beach Project in response to the recent tragedy there.)
The Road Crew Is Coming!!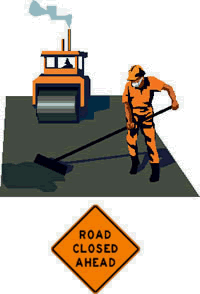 Posted July 28, 2010 We have been notified by VI Public Works that the culvert and road repair to Limestone Road and Catchment Hill Road will begin on Monday, August 2nd by VI Paving. They will not pave Fort Hill Road as Appropriations incorrectly stated Catchment Hill Road and Public Works cannot change the language of the appropriation.
2006 Tax Bills Are In The Mail
Posted July 21, 2010 Just a notice to all that the V.I Government has started sending out the Revised Property Tax Bills for 2006. If you had paid the first 2006 Tax Bill that came out last year, the amount you paid will be listed on the current revised bill. It will indicate if additional money is due or if you will receive a Tax Credit. If you have any questions you can call the Tax Office at 340 776-8505
New Website About Water Island History!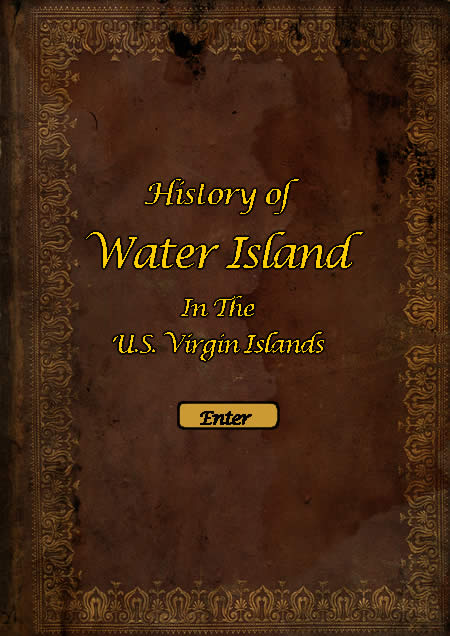 Posted July 18, 2010 After months and months of research, writing, and design, Jim Wilkinson and Chuck Gidley have assembled a fantastic history of Water Island. They have said that the website is a "living document" that all are invited to contribute to. The site is full of pictures and facts about Water Island that will bring back a lot of memories. You can visit the site here - Water Island History.
Another Friend Has Left Us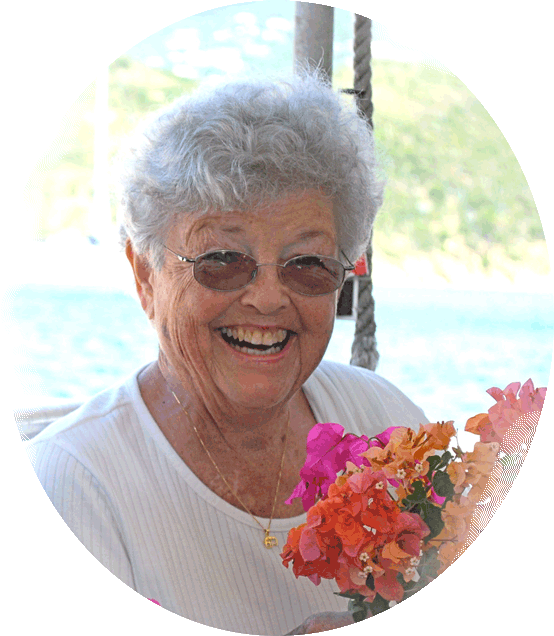 Posted July 8, 2010 Our dear friend Anne Shaffer passed away early today. More information will be posted as it becomes available.
**Received from Anne's daughter, Jane -
Dear family and friends,
Many of you have asked about the details of the services for Anne. We know that many of you would surely like to be with us, but being the very practical woman she was, she wouldn't want anyone to go to any trouble. Send your warm thoughts and prayers, and we will know you are with us in spirit.

The celebration of her life will be held on Tuesday, July 13 at East Side Christian Church in Evansville. Visitation will begin at 10:00am, with the memorial service beginning at 11:00 and a luncheon immediately following in the Fellowship Hall provided by the CWF.

In lieu of flowers, she had requested donations be made in her memory to;
East Side Christian Church
2001 Bayard Park Drive, Evansville, IN 47714
or to the
Water Island Civic Association
1 Water Island, St. Thomas, USVI 00802.

Much love to you all,
Jane
Water Island Kids Know How to Fish!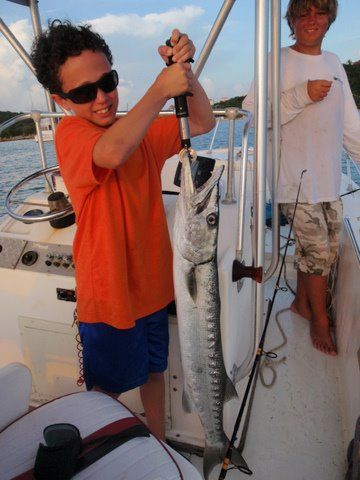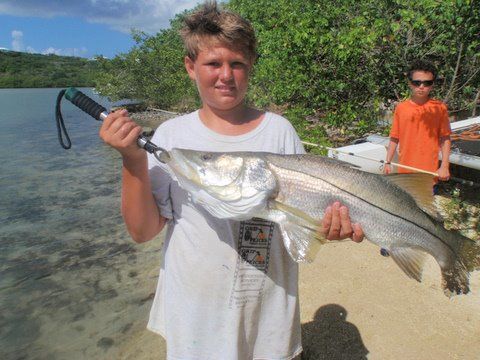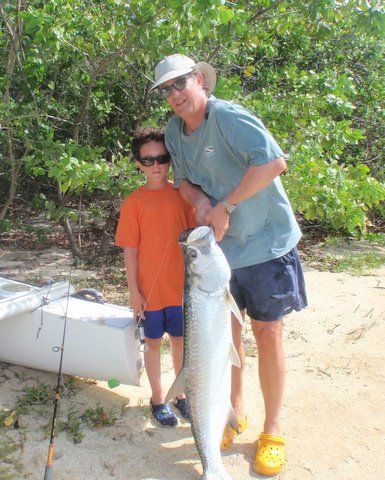 Even BIG Kids!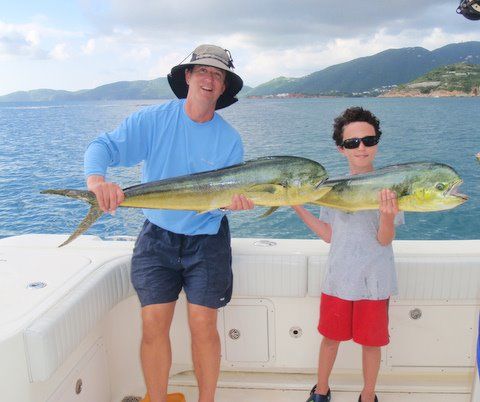 4th of July on Water Island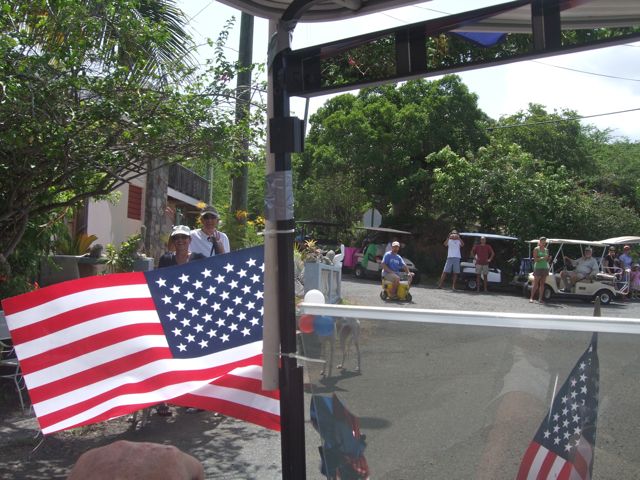 Posted July 4, 2010 Water Islanders celebrated the 4th of July in Grand 'Ol Style. This is the 5th year for this annual tradition and it just keeps getting better and better! Check out all the pictures here.
We've Lost Another Friend of Water Island

Posted July 4, 2010 A great friend to Water Island and all Water Islanders, Nicky Russell, aka "Mighty Whitey" has passed away. Nicky and his wife, Janet Reiter, have always been a big help during our annual auction. Nicky would always entertain the crowd at lunchtime with his talent.
The following is the obituary for Nicky that appeared in the St. Thomas Source -
Niles ?Nicky? Russell passed away July 2 at age 60. He is survived by his wife and the woman of his dreams, Janet Reiter; his sisters, Merrilyn, Nadine and Pam; his sons, Dartagnan Jami and Lancelot William, his nieces, Jala and Zara; brother-in-law Abel Fabri, nephews Jason and Jonathan and numerous other family members and his favorite kitty, Baby.

Born in Austin, Texas, on October 29, 1949, he moved with his family along the Gulf Coast to Florida and Key West. The family moved to St. Thomas in 1961. His father, Edgar, with a variety of talents such as engineering, construction and architecture, built many schools and large projects here on St. Thomas. He was also a professional magician, having worked with well-known magicians the world over. He passed in 1965. His mother, Joan, was Edgar?s magic assistant during WWII and they married in 1946. The couple is remembered as bowling champions of the V.I. until Edgar?s death.

Nicky attended and graduated from All Saints School and was a member of Boy Scout Troop 156. As a boy here on St. Thomas, he and a group of students were remarkably responsible for starting a flag-football league including finding the coaches, referees and players. He played in the first organized football game in the Virgin Islands. He raced motorcycles in Bovoni and in college and had over 50 of them throughout the years. He was an all-American dart and pool champion here in the Virgin Islands.

He studied radio and TV at University of Houston, as well as, many other institutions of higher learning.
He returned to the Virgin Islands and embarked upon a 26-year radio career. He progressed from being a weekend announcer through every facet of the broadcast industry to General Sales and Station Manager of Radio One. He won numerous awards for his commercials and broadcasts. He is remembered for his Carnival Parade coverage. He was always community-minded and his on-air antics benefitted many charities like the weight-loss competition with Brownie that benefitted the United Way.

He is most widely known as the ?Mighty Whitey? for his entry in the Calypso Tents of 1977 and 1978. Both years he came in second but many recall that he won!! The Mighty Sparrow was on the judging panel one year and remarked to Nicky that ?he clearly won.? His songs that have remained favorites are Tonight I Wearin? De Crown and Move Your Mudda Ass.

Nicky learned guitar from Dotty Fabian at age 16 and never stopped playing, singing and entertaining his friends, the people of St. Thomas, as well as, the visitors from around the globe.

He opened for and toured with the Mighty Sparrow, Lord Nelson, King Shortshirt, King Swallow, John Prine, Jerry Jeff Walker, Donovan, Richie Havens, the Beach Boys and countless others. He played numerous benefits for persons, causes and charities and was a charter member of October Sunday (which today benefits Family Resource Center). He was voted Entertainer of the Year twice by the Daily News Poll. Visitors and locals alike would flock to see his shows year after year as he could tell jokes and stories of St. Thomas like no one else. His tape and CD "Tourist Tracks" was a best seller. Others include "A Steel Pan Christmas" and "Mighty Whitey LIVE."

He was a charter member of the Advertising Club of the Virgin Islands and a Rotarian for many years. He played at almost every Chili Cookoff. He also played at and attended every St. Thomas Bacchanal, held each year up in Florida around Carnival time.

In 2006, he unsuccessfully threw his hat in the ring for a Democratic senate seat. His desire to help the Virgin Islands had never been quashed. His committee will always remember the fundraisers at restaurant/entertainment venues as opposed to the traditional Fort Christian Parking Lot Fish Fry. His outrage at the amount of grant dollars returned for lack of timely usage, especially in the areas of education, broke his heart and inspired his decision to run.

You may recall the big party at Tickles celebrating 40 years of entertaining a few years back. Going back, there was the Foolish Virgin Bar, Drake?s Inn, Bryan?s Bar, Sparky?s, the Sandbox, Fat City, Tinkers, Barnacle Bill?s, Bartolino?s, The Dove, Raffles, Molly Malones, Latitude 18, Tickles, Pirates Cove, Bottoms Up, Hull Bay Hideaway and Magens Point, Mahogany Run, Bolongo, Lime Tree, Sapphire, Pineapple Beach, Frenchmans Reef, The Ritz, the Renaissance and virtually every resort, club and restaurant on St. Thomas, St. John and St. Croix. That?s a lot of singing? and what a voice, as evidenced by his quintessential radio-voice for years on Island Finance commercials.

Please join his family and friends at Magens Bay for Nicky?s Celebration Of Life, on Sunday, July 18 from 11 a.m. to 6 p.m., to remember one of the best lives ever lived and the passing of an era here on St. Thomas.
WICA Presents Award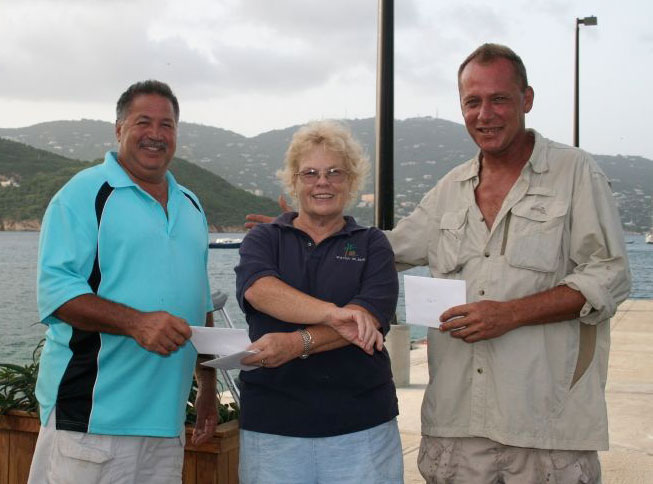 Joe Mancino, Joanne Bohr, Arthur LaFranchise
(Chris "Moose" Dirr & Billy Pratt were unavailable for photo)
Posted July 3, 2010
June 27, 2010

The Water Island Civic Association would like to thank the following individuals who assisted in the recent apprehension of the juveniles responsible for taking our neighbors? golf carts for a joy ride around Water Island.

Arthur LaFranchise
Chris ? Moose? Dirr
Billy Pratt
Joe Mancino

I am sure we all appreciate their time and concern to ensure the safety of our community. We believe their actions will be a deterrent in the future.

In recognition of their efforts, the Executive Committee of the Water Island Civic Association is providing an award of $1,000.00 to be divided by these four men for their actions.

Joanne Bohr
President
WICA


Underwater Beach Cleanup!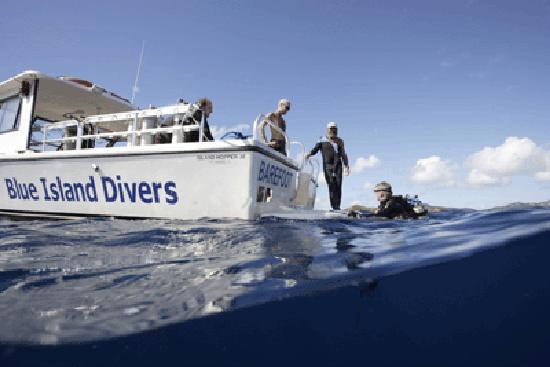 Posted June 29, 2010 Blue Island Divers has announced that they will be conducting an underwater beach clean up off of Honeymoon Beach on Water Island on Saturday, September 25th. All certified divers are welcome to join in this great effort.
Blue Island Divers will provide rental gear for $15 per diver. For more information and to sign up call Blue Island Divers at 774-2001 and ask for DJ or Annabel.
Beautification on Honeymoon Beach
See More Pictures HERE
Posted June 17, 2010 The Civic Association would like to thank all those who donated to the Gerald Shaffer Memorial Fund. Our members decided to use the money raised to provide 12 benches for under the tiki huts on Honeymoon Beach.
Bob Bohr took on the project of building the benches based on the traditional Krokayer Bench. Bob and Mary Dunakey have been painting them for weeks in spite of rain delays! Kathy Butler added her artistic touch as well.

Shaf loved Honeymoon Beach and these benches are our way of having him remembered by all our visitors, neighbors and friends.

We hope all will enjoy them for years to come and those that knew Shaf will always be reminded of his good will, gentle wit and love for Water Island and Honeymoon Beach.

Thank you.
Joanne Bohr
President
Road Repair on Water Island...Update
Posted June 11, 2010 Today Chuck Gidley brought over the Public Works road engineer and her staff of 6 to review the roads. The owner of Virgin Islands Paving was also on island. Marion Wilkinson and Chuck Gidley drove them around.

Public Works has about $500,000 allocated for Water Island roads. The roads identified for work are Fort Hill Road (from the intersection up the hill about 800?), Limestone Road (from the intersection of Fort Hill road to the upper Sprat Bay gate?1.1 miles) and Catchment Hill Road(about 600? of work).

The scope of work is still being defined. There are two distinct approaches.

First, Public Works desires to fix the drainage problems that continue to undermine the roads and then cap the roads using whatever funds remaining after the drainage work. Engineering wise, this is the best approach to permanently fix the roads. Drainage work will eat up a majority of the funds.

The second approach was presented by WICA. Given the limited funds and the relatively low volume of traffic on Water Island, WICA has recommended that the roads be capped with a 2-3? layer of asphalt and that only minimum drainage work be done.

WICA rationale for presenting option #2 is that capping the roads with 2-3? of asphalt will make the roads ?driveable?. And that with a limited number of heavy trucks, the cap should last a number of years. If the majority of funds are used to fix drainage, then the majority of the roads will remain ?not driveable?. Later, funds can then be applied to drainage and other roads in poor condtion.

WICA has presented its position to Public Works Commissioner Smalls, to the road engineer and to the proposed contractor. At this point, we do not know what the mix of drainage and capping will be!!

We will continue to monitor the road work plans as best we can and will report any developments.


Town Meeting With Senator Barshinger
Posted May 10, 2010 There will be a Town Meeting at the Water Island Beach Pavilion on Saturday, May 15, 2010 from 9:00am until 12:30pm with Senator-at-Large Craig W. Barshinger. Also, Postmaster Gibbs, among others, will be in attendance. So be on-time at 9am sharp, bring lots of questions, and above all else: "do the best that you can in the place where you are, and be kind."?--- scott nearing

This list of Water Island issues and concerns was created by Senator Barshinger: Crime Prevention, Mail Services, Health, Fire Protection, Waste Management, Road Development. Since he is our Senator-at-Large, we should be able to help him refine his list of ?our? concerns. Each person will have an opportunity to voice their concerns. We welcome everyone?s ideas and suggestions as we begin the process of shaping laws that work for ?all ah we?. You can call the Senator?s Office at 340 693-3546 for more information.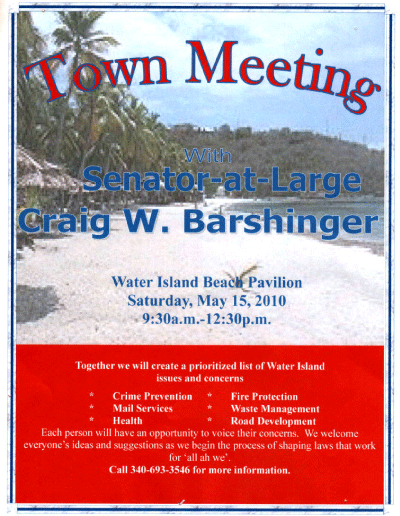 WICA Ice Cream Social Huge Success!
Posted March 26, 2010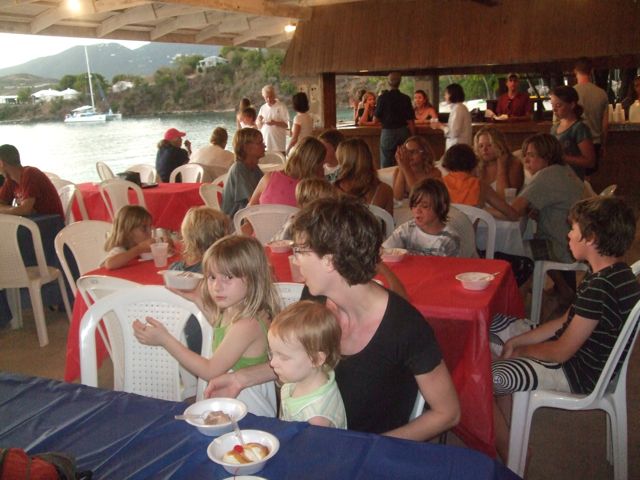 For additional information and lots of pictures of this great event visit the
Ice Cream Social Page.
Goodbye Dear Friend
Posted March 25, 2010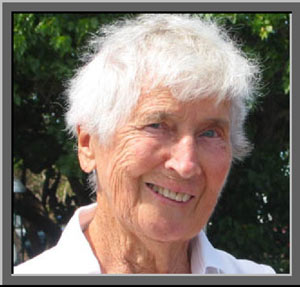 1918 - 2010
Elsie Kehler, a long-time Water Island resident, died at the age of 91 on March 24, 2010 in Greenfield, Massachusetts, following complications from a fall in August 2009.
She and her husband, Gordon, bought their Water Island house in 1964, and for many years after her husband's death (up until 2008), it was Elsie's official residence.
Elsie was present on Water Island during the early "Walter Phillips" years and had the reputation of being energetic, resourceful and even daring. She and her husband sailed a 16' Cape Cod Bulls Eye, and later she and friend Arthur Watres circumnavigated St. Thomas in it, sailing from dawn until well after dark!
Elsie was on island during several hurricanes, though none did any damage to her house. She was devoted to Water Island and at one point served as president of WICA. She introduced her children, grandchildren, and even two great grandchildren to Water Island, and they all thank her for it.
Thank you for being part of our lives Elsie! She will be greatly missed.
Please Leave a Comment Here about your memories of Elsie.
Important Reminder!
Posted March 23, 2010 The census of boats information in Flamingo Bay Marina MUST be turned into Joanne Bohr by FRIDAY, March 26, 2010.
Important Property Tax Information
Posted March 22, 2010 Published in the 19 March 2010 Daily News: The 23,375 Virgin Islands property owners who already paid their 2006 tax bills will get a credit when bills are re-sent out in July. If the amount paid is greater than the revised bill, they will get a credit on their 2007 tax bill. According to Tax Assessor Bernadette Williams.
Howdy Pardner!
Posted March 19, 2010
IMPORTANT INFORMATION!
Posted March 18, 2010 From WICA President Joanne Bohr
March 17th - Good day all--

I need some time, but I will prepare a synopsis of the meeting Erik Ackerson and I attended this morning with DPNR Director Austin Callwood, Asst Director Roberto Tapia, CZM Acting Director Jean-Pierre Oriol concerning the Flamingo Bay Marina compliance problems.

The meeting was positive and realistic but there must be some short term remedies taken and good faith effort shown sooner rather than later.

Toward that end, the first step is a census of boats that are there, length, and location of where they are docked now.

I am attaching a form that will be posted to collect this information. If you would return this information to me for collection, it would speed along the process.

We will provide copies on clipboards at Joe's Bar, Heidi's Honeymoon Grill, the mailbox area as well as on the WI Ferry.

The sooner we can get this information to DPNR for planning purposes the easier it will be for a WATER ISLAND Solution.

Thank you
Joanne
WISAR Awards
Posted March 17, 2010 Recently WISAR presented Awards For Service to two members, Tom McCoy and Mary Coe. Congratulations and Thank You!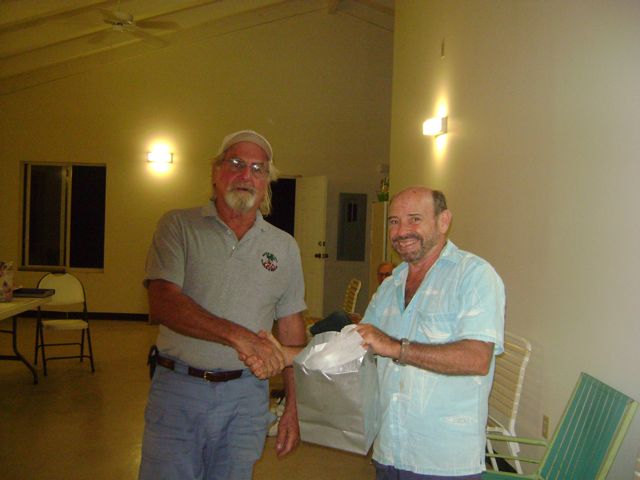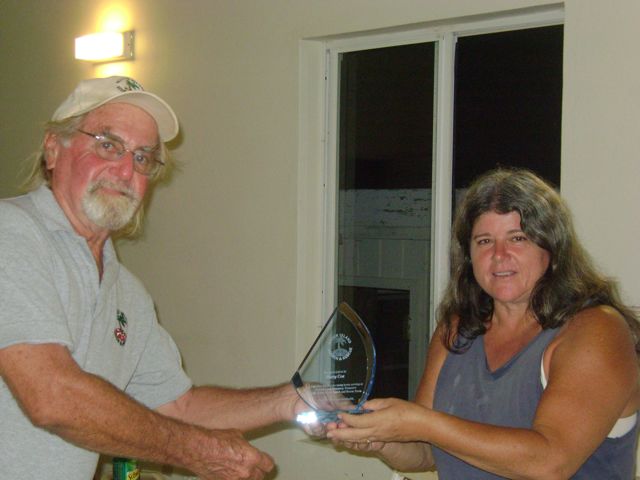 Important Tax Information
Posted March 11, 2010 " A bill passed the Senate (9 March 2010) that would allow the Virgin Islands government to issue and collect four years worth of property tax bills. The bill passed would authorize the government to issue property tax bills at the 1998 values and rates. The bill is awaiting the Governor's approval. The proposed legislation would allow the government to continue to issue real property tax bills for the future years until the District Court injunction is lifted. The Governor has said that he intends to have taxpayers pay the current year's tax bill plus one back year's bill each fiscal year until everyone is caught up. But the final policy has not been implemented as of yet. WICA will continue to closely monitor the legislation and inform Water Islanders as actions progress."
What a Bingo Night! Whew!
Posted February 25, 2010 Another big crowd came out last night for the Wednesday Night Bingo festivities at Honeymoon Beach. Heidi was kind enough to make popcorn for everybody. Everybody laughed. Everybody had a great time and a lot of people won.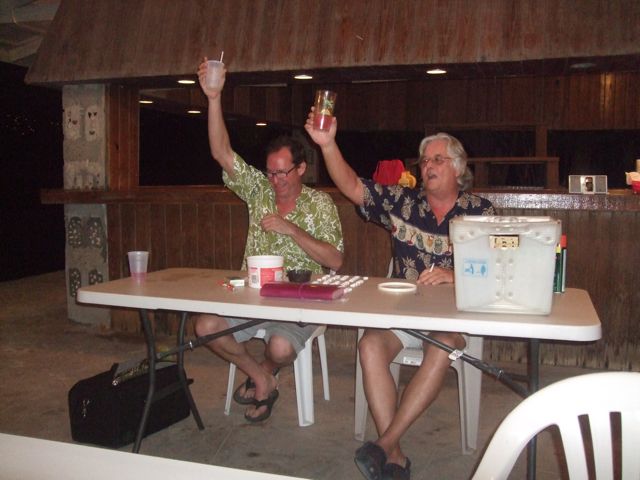 Joanne was not present as she was spending time with the Governor. However, we did have a Special Guest Bingo caller, Kevin Cordt! He and Jim did a fine job of calling the numbers and making everyone laugh. Kevin is well known to most Water Islanders and is a frequent visitor.
When not on Water Island Kevin is leading his jazz quartet, the Kevin Cordt Quartet, and touring with Last Train Home from Nashville, and Spottiswoode and His Enemies from New York City. He has performed with Sandra Bernhard, Joan Osborne, Phil Lesh and Warren Haynes in New York and opened for Dolly Parton, Willie Nelson, the Indigo Girls, Nickel Creek, John Hiatt and many others.
He has also recorded with over 30 different artists all over the world. He has also appeared on numerous television programs including The Craig Ferguson Show. You can hear his quartet every Friday night at Mr. Henry's on Capitol Hill in Washington, DC. "Reminiscent of Blue Note recordings of the 50?s" (Washintgon Post), the quartet continues to record and play all over the east coast.
Thanks Kevin!
And They Said It Couldn't be Done!
Posted February 21, 2010 The 2010 Water Island Civic Association Annual Auction was a tremendous success! Even in spite of the economy. What made it successful was the hard work put in by everyone that volunteered. It is that community spirit that helps to make Water Island a great place to call "Home".
The Auction started at 9AM (the entire workforce was there at 7:30AM!) and continued until Noon when a free lunch buffet was served to all. After having their fill of fine food the Auction started up again at 1:pm and finished about 4:30PM
If you were at the Auction most likely you are in this video!
Going! Going! Almost Gone!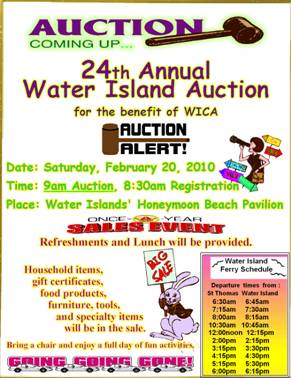 5th Annual Water Island Classical Music Festival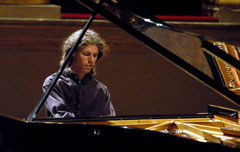 The 5th annual Water Island Classical Music Festival is coming up - February 12, 13 and 14. Carnegie Hall Pianist Julian Gargiulo returns for the fifth year bringing to the Virgin Islands a performance of the program he played in January at New York's Carnegie Hall. Joining Julian are six world class musicians including the winner of this year?s Paganini Competition Dmitri Berlinsky performing on the Violin, Jazz Pianist Wells Hanley, Jazz Singer Patrice Perry, Russian pianist Maria Yefimova, operatic soprano Roza Tulyaganova of Uzbekistan and Soprano Olga Shyp. Seven musicians in three concerts; each evening will feature a totally different program of music.

Make plans to come to Water Island - there will be ferry service from St. Thomas from Crown Bay Marina and return ferry boats to bring you back. Three nights, three concerts. Friday, Saturday and Sunday February 12, 13, and 14 at 7:00 PM to 10:00 PM at Providence Point Water Island. The concerts are free and plan to bring a donation to cover the artists expenses. The concerts are sponsored by the Randall Family of Water Island who utilize their home as the concert venue. A ferry from Crown Bay Marina will be available at 6:30 and 6:45 to meet the concert and a return at 10:00 PM and 10:30. For more information call 774-2635 in the evening.
Hibiscus Society "Thank You"!
Posted February 9, 2010 We received the following from Mario A. Francis , STHS President
"Many thanks Joanne (Bohr)! Thanks to the Water Island Civic Association for their cooperation.

The St.Thomas Hibiscus Society members really enjoyed the trip:the short ferry ride; golf cart ride; most of all the Bonsai demo; Honeymoon Beach, and Alex's miniature garden railway.We'll do it again sometime soon.

Again, Thank you!

Please share our appreciation of everyone's assistance to your group. Tell Bob and Mercy that we'll keep in touch; and to please join the hibiscus society."
Mario A. Francis
STHS President
Water Island Civic Association Membership
Posted January 22, 2010
MESSAGE FROM PRESIDENT JOANNE BOHR

The Water Island Civic Association?and why we want you to join us!

This year, we would like you to consider joining WICA as a member. Some of our neighbors are not members and we want to fix that. Some think WICA does not affect them, or we are some exclusive group who do not want to include every member of our community ? This is WRONG?.the more of us who join together in the association, the stronger we will be. If we can do something differently, join us and make WICA better.

Here are a few reasons why you should join us:
1. Honeymoon Beach - WICA has executed a Memorandum of Understanding with the VI Commissioner of Housing Parks and Recreation. This MOU give WICA operational authority over the beach vendors and the facilities on the beach. Beach vendors and WICA share the cost to clean the bathrooms daily. WICA pays to keep the bathrooms functional with additional support from Parks and Rec. Renters of the pavilion must get keys from WICA after obtaining approval to use the facilities from Parks and Rec. At WICA's request, Parks and Rec installed 4 new cisterns at the beach and WICA paid to have the cisterns enclosed and downspouts repaired to catch all the water we can. Cisterns are refilled when WICA calls Parks and Rec
In 2009 WICA spent $10.516.00 FOR OUR BEACH to include
a. repairing the swim buoys
b. care and pruning of palm trees and coconuts
c. Beachy Clean to thoroughly sweep the beach and filter out debris
d. Maintenance of the restrooms with support from the vendors and Parks and Rec.
e. Tiki Huts repaired (with additional work needed)
(Water Island Search and Rescue paid to have the swim raft repaired)
2. Roadside Cutting - Jim Wilkinson provided direct coordination between WICA and the Commissioner of Public Works resulted in the roadside cutting crews coming over 4 times a year.
3. Roads - Chuck Gidley and Jim Wilkinson?s committee. Yes this is a sore point. WICA has obtained some pothole patching support form Public Works-not enough but some. The VI Government recently completed action on a $75 Million Bond Issue. Included in the bond issue is $341,000 to pave Limestone Road from the dump intersection to the upper Sprat Bay gate and $165,000 for repairs to Fort Hill Road. WICA also spent $9.803.00 to execute emergency repairs on Fort Hill Road, Dump Road, Catchment Hill Road and the road from the Firehouse to the Dump Road.
4. Security - Joe Mancino is the chairperson of this committee. Because of WICA?s member support we have a committee to coordinate, report and deal with security problems and interact with the proper agencies on STT. The calls are accepted from non-members and members and provide alerts to the community.
5. Government Liaison - Joanne Bohr has worked with our administrator to have issues raised with both the Legislature and Governor?s office for problems faced by the community. Mail Service is just one issue.
6. Land Use - Chuck Gidley has provided maps and information on alerted the community for potential issues that will affect the zoning on Water Island.
7. Community Outreach Committee - Barbara Archibald?s committee works to include the Breakfast with Santa for children and Senior events sponsored by the WICA members
8. WISAR - Tom McCoy is President and Red Cross instructor. WICA provided the initial funds to start up and each year, WICA provides funding to support OUR Water Island Search and Rescue. This organization has responded to many incidents and assisted many of our neighbors and visitors alike.
9. Auction - Marion Wilkinson?s committee works on our community auction. It is a fun-filled day when many of our WICA volunteers shop, cook, solicit and collect donations for this fundraiser. Since the annual dues are not sufficient to cover the work WICA does, the WICA auction has become a fun way to raise funds to support our island.
This list does not cover all the other WICA volunteers who spend unbelievable amounts of time to make our island life better for ALL. (Example, Bob Blosser who does our membership and sends out all news for WICA and Non-WICA events.)

The purpose of this letter is to show that ALL Water Islanders (as well as your guests) benefit from the work funded and time donated by WICA members.

This year, we ask that you please Join WICA and help make Water Island an even better place to live.



Training With WISAR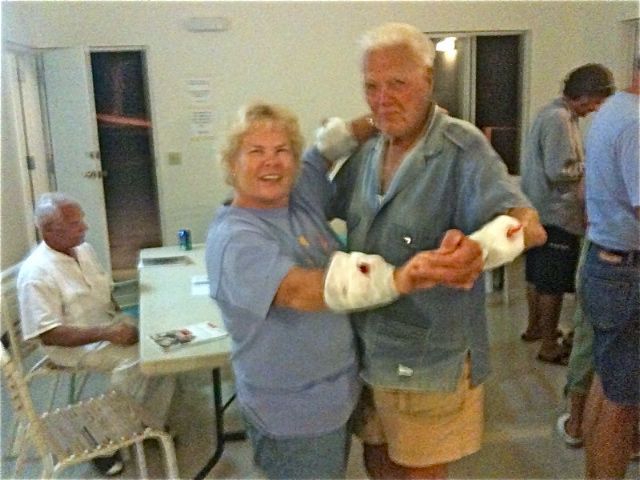 Posted January 18, 2010 WISAR sure knows how to recruit volunteers! Above we have Wally & Joanne, 2 "victims", during 1st Aid training recently that decided to turn the training into a dance class!
WISAR In Action!
Posted January 13, 2010 We received this letter and were asked to post it here;
To Marion Wilkinson, Joanne Bohr and Mary Dunakey, and anonymous friends on the beach:
While I was snorkeling in Honeymoon Bay on Saturday, January 9, 2010 I began to have intense problems with breathing.
My friend Peggy yelled ?emergency? and within moments three WISAR volunteers arrived and plunged to my rescue. (Sorry, Marion, about the wet shorts.)

The speed and professionalism of their response was most impressive.

Thank you, Jackie Rengers


Important Announcement!!
Posted January 5, 2010 Due to circumstances beyond our control, the WICA Annual Meeting on Saturday, January 16th, will be
Held at the Water Island Firehouse

Almost Auction Time Again
Posted January 2, 2010